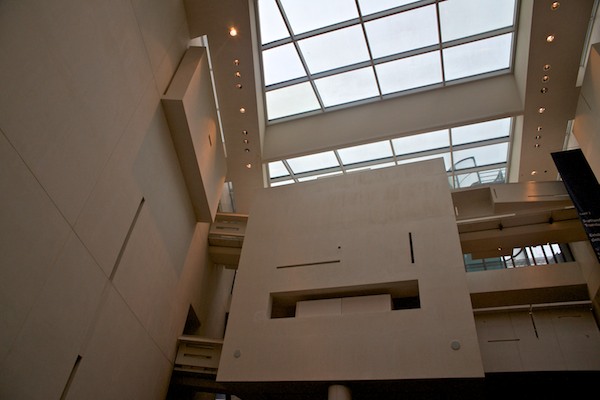 Charity duo's efforts doubled – EdinburghReportage – Books for 2014  – AC Oxgangs – Cycle parking 
Two men who set out to conquer the Edinburgh bus route in just one day have had their fundraising efforts doubled by Lothian Buses.
Chris Dunn and Neil Gregory, both from Edinburgh, raised a total of £1920.50 after they went on 44 out of 48 Lothian Buses services on Thursday last week.
Now Lothian Buses have doubled their donations bringing the total raised to almost £4000 which will be donated to the company's charity of the year It's Good 2 Give helping young people with cancer and their families.
***
EdinburghReportage is looking for photos of your cats. These can either be your own cats or someone else's as long as the photo is your own. Get involved! Send in your photos.
***
Although the nights are getting shorter and daylight hours a bit longer, the tendency is still for indoor activities unless you are a skier or ice climber! So time to lose yourself in a good book perhaps. The Scottish Book Trust worked with literary critic, Stuart Kelly, to produce a list of the top 50 books from the 50 years to 2013. This list which you will find here could serve as inspiration for your reading choices. If you do read any of these and fancy yourself as a bit of a book critic then please submit your review here.
We have received an advance copy of Millie Gray's new book The Tangling of the Web. We hope to have time to read it soon and will let you know what we think!
***
Fancy a bit of football tonight? Well you can go and watch Livingston FC playing AC Oxgangs at Almondvale Stadium. Kick off at 7.00pm.
More news about all the ACO teams here on their website.
***
The council is going to trial some on street cycle storage on Warrender Park Terrace, Lonsdale Terrace, South Oxford Street and Douglas Crescent which will allow 10 to 15 bikes to be stored taking the place of one car space in a permit holders bay.
You can see the plans here and the public have until 31 January to object or comment on the proposal.
<![if !IE]><![endif]>