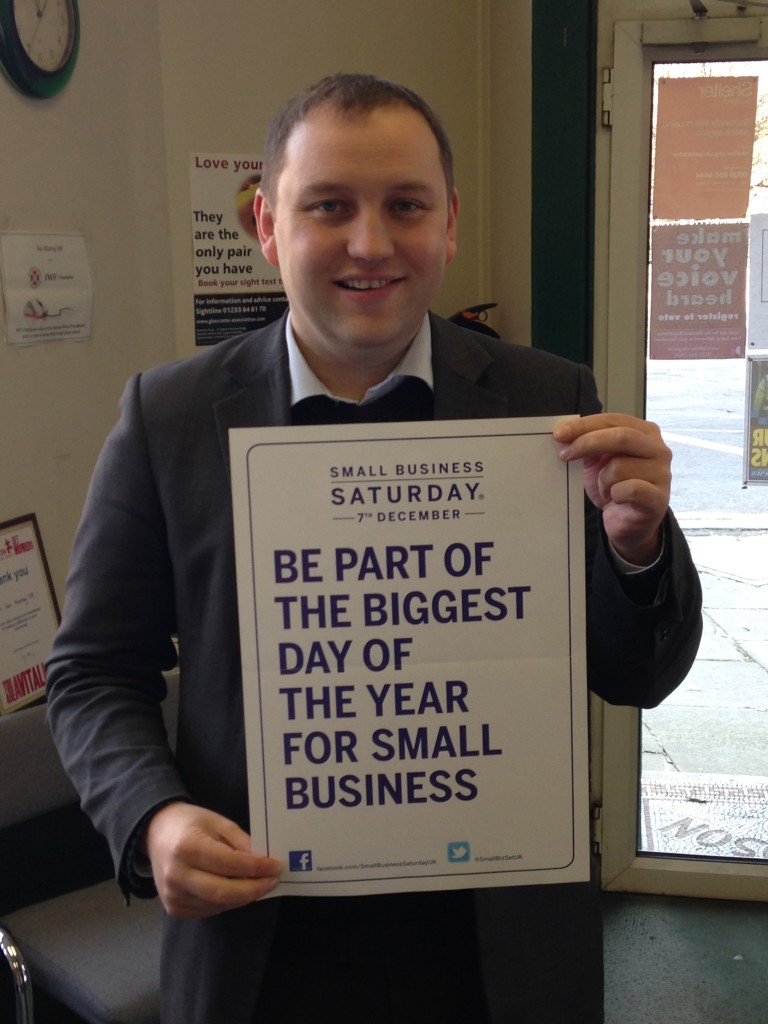 by Ian Murray MP for Edinburgh South
THIS SMALL BUSINESS SATURDAY, WE SHOULD ALL BACK OUR CITY'S SMALL BUSINESSES
Small independent businesses in Edinburgh make an enormous contribution to our community and are one of the things that make our city unique.  It is often an unsung contribution to our local economy.  Indeed, just as important as their financial contribution is the role they play in developing a sense of community.
From independent shops and boutiques to the local corner shops and convenience stores across my constituency, we should take the opportunity to shine a spotlight on them to celebrate what they do.
That is what Small Business Saturday (#SmallBizSatUK) is all about.  It is a grass-roots campaign that encourages people to shop locally and support small and independent businesses in the local community. The first Small Business Saturday in the UK takes place on Saturday 7 December and I'm right behind it.
As a former small business owner, I know that running your own business is hugely rewarding but there are numerous pressures which are unique to the job.  That is why we should do all we can to support them. 
In my own constituency of Edinburgh South, local people value the choice they get from smaller shops and appreciate what they add to the character of the area.  This is why I want to celebrate the contributions of local small and independent businesses on Saturday, which is one of the busiest shopping days of the year, and at a time when our high streets are struggling.
The idea of Small Business Saturday comes from a President Obama initiative in the USA.  During the last three years it has been running there, spending in small businesses rose as well as leading to a long-term increase in customers. In fact spending in small shops was around £3.5bn on the day. It also helped local small businesses with networking opportunities, championed their vital role in local communities and created a real buzz about entrepreneurship and people setting up businesses.
Tomorrow, I'll be visiting one of my local small businesses, Henderson Wines in Morningside to celebrate their contribution to the local economy and community.  I would encourage all small businesses  to take advantage of the day and the huge amount of national publicity that will be surrounding it. If any local small business owners are interested in promoting their business as part of the celebrations then please see the Facebook page for more information and ideas.
I hope as many local people as possible join me in shopping at small businesses in Edinburgh this Saturday, to be part of the biggest day of the year for small businesses and I'd urge everyone to buy something from a small business this weekend.
Ian Murray is MP for Edinburgh South and Labour's Shadow Minister for Trade and Investment
@IanMurrayMP | ian@ianmurraymp.co.uk