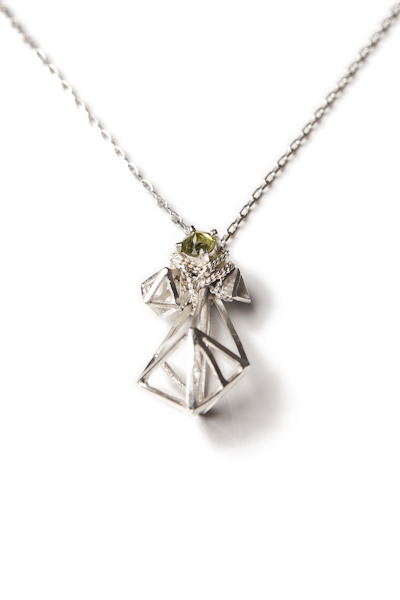 I've been popping in and out of Christmas markets this week hunting for presents; stopping now and then to evaluate my expanding to-do list and sneaking in an obligatory mug of mulled wine.
At one such festive market in Glasgow – Bold Souls Pop-up Market  – I met up-and-coming jewellery designer Katie Lees whose unique contemporary jewellery caught my eye. Her geometric industrial themed necklaces and rings appealed to my love of all things shiny. Katie's 'Cluster' pendant (£145, pictured) would be the perfect Christmas present (hint hint!) and I'm sure most jewellery fans would love to add one of her striking rings to their collection. Although Katie's work has a lovely luxury feel to it, her jewellery is affordable which means you don't need to fight the urge to buy just one piece!
Find out more about Katie's work on her website www.katieleesjewellery.com
Ann Russell is a fashion writer and has her own fashion blog here.