Sir Chris Hoy switched on Edinburgh's Christmas lights this afternoon in George Street, ably helped by Edinburgh girl, Amy McBeath from the charity Cash for Kids.
There was a great atmosphere on the moveable stages along the whole length of the street which had been specially closed off to allow everyone to enjoy the snappy ten minute shows being put on by community groups and schools.  All the performers, young and old, were there to do their level best to entertain the crowds.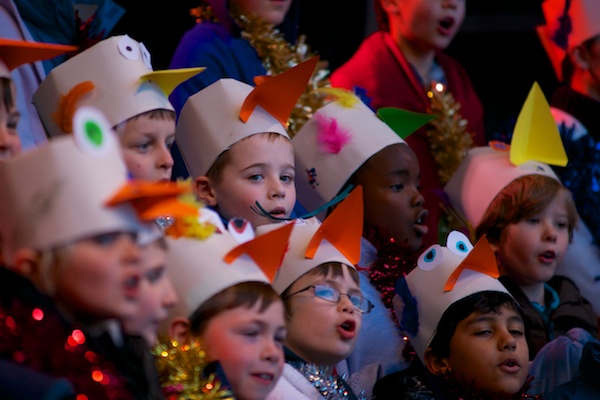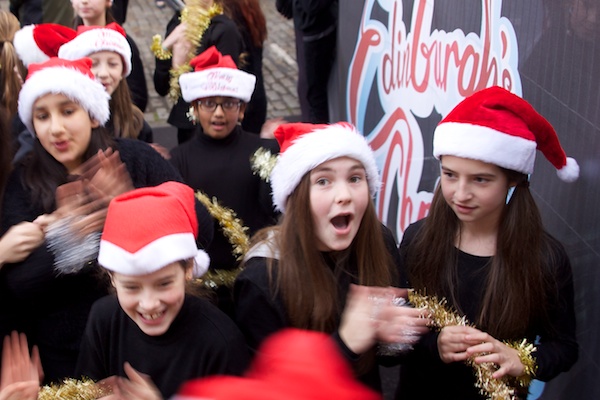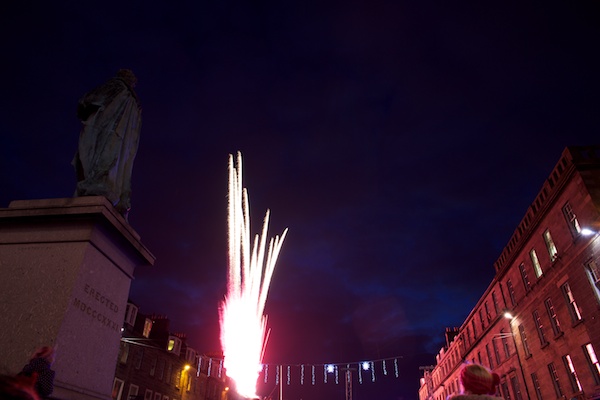 Sir Chris Hoy took to the stage and after a chat with Arlene from Radio Forth, who seemed a bit starstruck,  there was a countdown to the great switch on.
We simply cannot estimate how many people were in George Street this afternoon, but the north side of the street opposite the Assembly Rooms became impassable at one point, with people being turned back from going eastwards, only to be met by those trying to do the same thing.
Not everyone was good-natured about the crush, but we found that the the south side of the street was relatively empty as it was behind the Gold Stage outside the Assembly Rooms.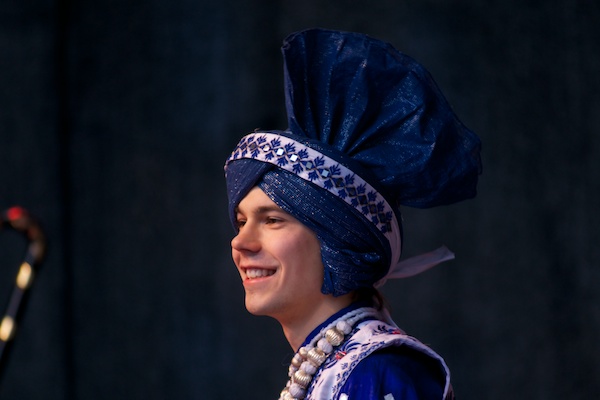 Not everyone took their litter home and we are sure that the council staff will have their work cut out tonight trying to clear all the overflowing bins along the city centre streets..
But these minor gripes aside it was a afternoon which many people enjoyed, and most restaurants and bars appeared to be busy after the event finished.