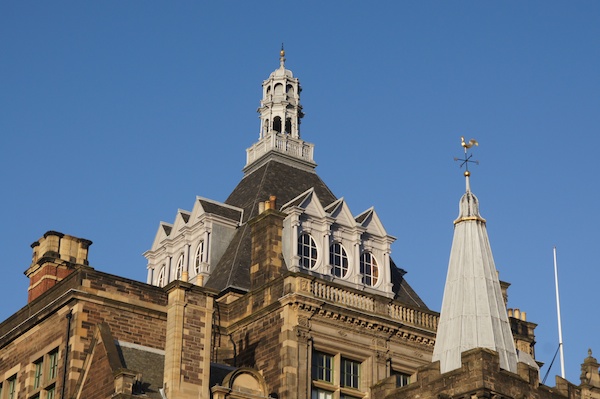 University forms Partnership to research Motor Neurone Disease –  New Lothian Buses App – Scots Fiddle Festival – Edinburgh Christmas Charity Fayre – Fruitmarket Gallery open all night
Edinburgh University has formed a partnership with former rugby star Joost van der Westhuizen to investigate and amalgamate research into Motor Neurone Disease.
This is a three way relationship with the Euan MacDonald centre and the rugby star's J9 Foundation teaming up with researchers from the university to bring more knowledge about the disease together.
***
Lothian Buses is launching a new smartphone app which will act as a no-fuss virtual travel ticket around the city.
The free app, which will be available on Apple and Android phones, will be the first of its kind in Scotland and will allow passengers to buy their tickets before travelling that they can then show to the driver when boarding the bus.
The app also offers a range of personalised options for departures, journey planning service updates and even a stop alert for passengers unfamiliar with certain routes.
The app can be downloaded by searching for Lothian Buses on the Apple app store or Google Play store, visiting www.lothianbuses.com/apps
***
Don't forget that coming up from the 22nd to the 24th Nov the Scots Fiddle Festival is taking place, with two great ceilidhs as well as loads of concerts, recitals, workshops, stalls and much more. Check out the website for more details
***
The Edinburgh Christmas Charity Fayre in Inverleith Park, Edinburgh is open from 10am to 5pm on Saturday 7 and 9am to 5pm Sunday 8 December and is packed with fun, entertainment and shopping. As well as a mixture of charity and non charity stalls, it features a NEW Santa's Grotto where children can meet Santa have their photo taken and receive a special gift.
Why not stay awhile and have a refreshing cup of tea or coffee and sample some of Loopy Lorna's award winning delicious cakes at The Loopy Lorna's Tea House in the main marquee.
There will also be a a special Christmas Carol Service after which free mulled wine and mince pies will be served. The Rev Jeremy Middleton of Davidson's Mains Church will take the service at the Faye's main stage at 3pm on Saturday 7th December.
You can take part in the 5k Fun Run, the Golden Tinsel Mile Walk, the Great Christmas Buggy Run and the Santa Toddle .
***
The Fruitmarket Gallery is opening all night long on 29 November. We love this idea!
Wee Small Hours
Friday 29 November, 10pm. £12/£10 conc.
Stay up all night in Louise Bourgeois: I Give Everything Away. With Book Week Scotland, we embrace insomnia starting with a welcome drink and readings before lullabies lead us into the long watch of the night with live drawing, writing, screenings, refreshments and comfy rest areas. We close with an early morning reading, coffee and croissants.