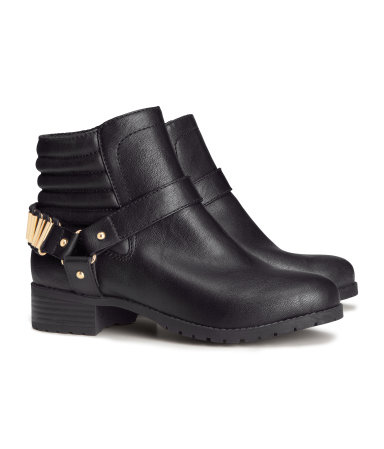 These flat boots are perfect for everyday use. Whether you're dressing for the office or a day with the kids these casual boots will take you everywhere in style. They're both comfortable and affordable at just £34.99 a pair and are slightly padded at the back with a decorative chain, a zip at the side and a quilted lining.
Their chunky rubber soles will stop your feet getting wet in Autumn showers and they'll go with most things in your wardrobe. Head down to H&M before this new season must-have sells out!
Ann Russell is a fashion writer and has her own fashion blog here.