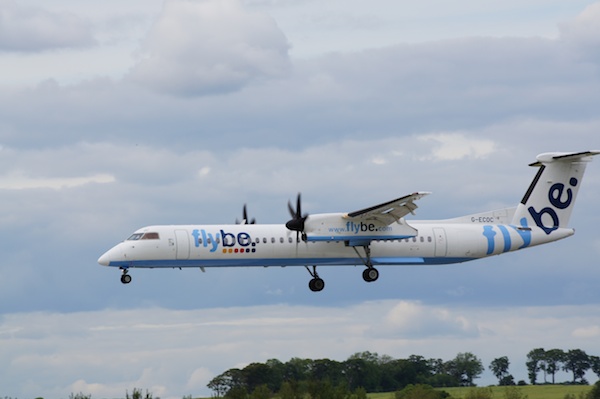 FLY INTO 2014 WITH FLYBE'S GREAT WINTER GETAWAY BARGAINS FROM SCOTLAND
Flybe, Europe's largest independent regional airline, starts flying its 2013/14 Winter schedule this Sunday offering Scottish travellers a choice of up to 810 return flights a week on 25 routes from the country's four leading airports.  These include a brand new weekly ski service from Inverness to Geneva and the introduction of an 88-seat Embraer 175 jet on its popular Aberdeen to Manchester service.
The frequency on key business routes recognises that passengers are taking increasing advantage of Flybe's frequent 'shuttle' service to key UK hubs, such as Manchester and Birmingham, to by-pass congested London airports.  These hubs offer connections to a wide selection of long haul destinations with Flybe's codeshare partners as well as with the airline's numerous interline partners for bookings made through a travel agent.
Complementing the frequent daily 'shuttle' services available between Scotland and the Midlands is the airline's successful Inverness to Amsterdam route which offers connections with codeshare partner KLM to some 150 destinations worldwide such as Zurich, New York (JFK) and Vancouver.  Flybe introduced direct flights to Schiphol, one of Europe's biggest hub airports, two years ago and between April and July this past summer the route enjoyed a 23% increase in passengers compared to the same period in 2012.  The six-day a week service has now been scheduled to depart earlier from Inverness (1200) to more conveniently connect with a wider range of onward flights from Amsterdam.
Flybe's Director of Marketing, Simon Lilley commented:- "We remain ever mindful of the need to provide frequent, value for money flights to our customers.  Our expanded winter schedule sees us delivering further on Flybe's commitment to provide Scottish travellers with convenient, efficient and low cost travel from their doorsteps, this year to an even wider range of leisure destinations across the UK and Europe."