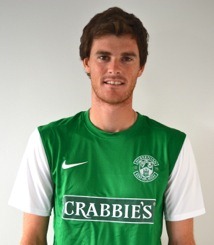 Tennis star Jamie Murray – the US Men's Clay Court doubles champion has agreed to become Patron of the Hibernian Community Foundation.
Jamie, a former Wimbledon mixed doubles champion, is one of the most successful British doubles players recording tournament wins around the world.
Scott Lindsay, Foundation Director, said: "Jamie has been supportive of the Foundation and has shown genuine interest in the work we do in the community. We are delighted that he has accepted our invitation to become our Patron, and we look forward to working with him in future.
"Given his status as a top sportsman, it is appropriate because Jamie understands the power that sport has to touch and change lives for the better."
Jamie said: "I was very happy to help when I was approached. Clearly the Club is close to my family and we are also keen to harness sport to improve things for people. I am looking forward to working with the Foundation in the future."
Jamie, and his brother – newly crowned Wimbledon champion Andy – are both Hibernian fans because their grandfather, Roy Erskine, played matches for the Club in the 1950s behind the Famous Five forward line.
His agreement follows soon after Kirsty Gallacher's decision to become Patron of Hibernian Girls and Ladies, another key part of the Foundation's activities. Kirsty, the leading Sky Sports presenter, was also following a family tradition in supporting Hibernian.