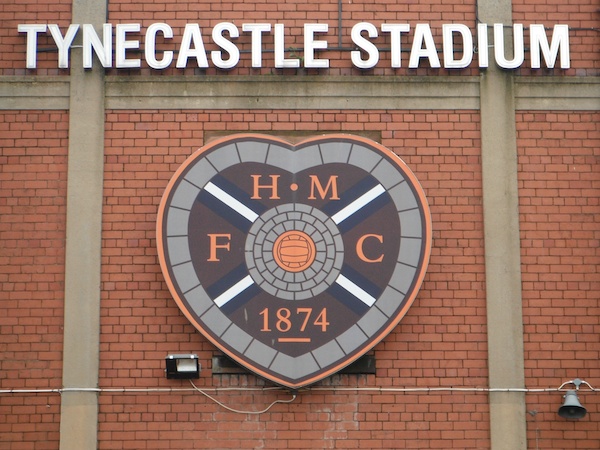 Police Scotland has warned that robust action will be taken against anyone using flares during the first Edinburgh derby of the season, which takes place at Tynecastle stadium on Sunday.
During the last derby, which was held at Tynecastle in May, a number of flares were thrown in the stadium, leading to a number of arrests.  A person was also injured as a result of a flare being thrown.
Superintendent Gavin Philip, who is in charge of the policing operation on Sunday, said:- "While the vast majority of supporters attending the match will do so in a manner which will allow both them and their fellow supporters to enjoy the event, there are a small minority who are determined to put themselves and others in danger by throwing flares.
"It is only a matter of time before someone suffers a serious injury due to their actions, and as such we will work with both clubs and stewards to do all we can to prevent such dangerous behaviour.
"An enhanced policing presence will be in place and searches will be carried out on those who are suspected of carrying flares, both inside and outside the ground.
"Anyone found to have been responsible for throwing a flare will either be arrested at the time, or as a result of a post-match investigation.  This may result in them being banned from attending future matches throughout the country."
David Southern, managing director of Heart of Midlothian said:-"We are fully supportive of the measures being put in place for Sunday's game to deter people from creating a potentially dangerous environment. Tynecastle has been voted the most atmospheric ground in Scotland and we expect Sunday to demonstrate why – for all the right reasons.  It's the only remaining city derby in Scotland's top flight and it's great that this early in the season we've already got such a big game.
"No right-minded football fan of either club should want to expose their club and its supporters to safety threats and football sanctions. It's really not worth it and we would urge supporters not to take flares to the ground.
"We are confident that we'll be able to put on a great advert for Scottish football on Sunday."
A Hibernian spokesperson said: "Hibernian Football Club fully supports Police Scotland's stance and cannot ever condone any form of anti-social behaviour at matches.
"The only talking point to emerge from Sunday's Edinburgh Derby at Tynecastle should be the 90 minutes of football and we urge all of our supporters to conduct themselves in the appropriate manner."