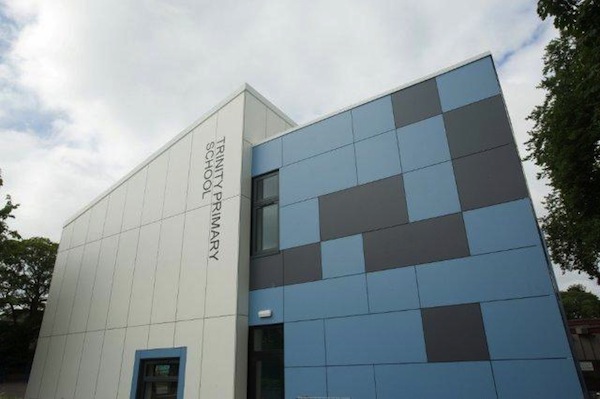 NEW TERM MEANS NEW FACILITIES FOR EDINBURGH PRIMARY SCHOOLS
23 new classrooms open their doors today
£8m investment by the Council
Up to 750 pupils to benefit from the new rooms
Twenty three new classrooms have opened their doors to pupils today as The City of Edinburgh Council tackles the pressing issue of rising school rolls.
The Council has spent £8m on creating high quality new classrooms at Towerbank, Corstorphine, Granton, Trinity and Wardie Primary Schools.
Additional class spaces have also been created at a further six schools where there has been increased pressure for places – this means up to 750 new pupil places have been created across the city.
£4m has been invested at Towerbank Primary School. The works consist of eight new and refurbished classrooms and a separate 40/40 nursery building.
Corstorphine Primary School has had £2m of investment. The works consist of a new dining hall, activity space, kitchen, two new classroom spaces, breakfast club room and general purpose room.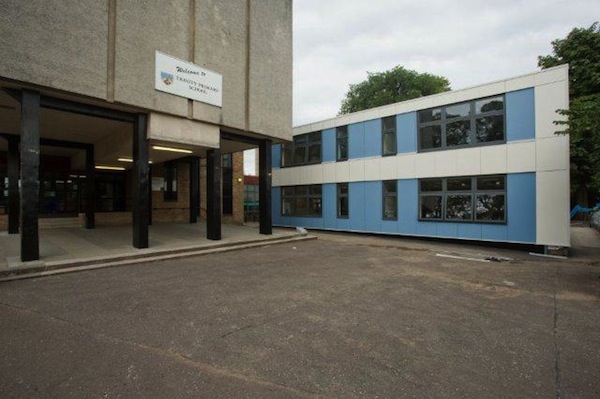 Due to rising rolls £2m has been spent on the extensions to the other three primary schools. Trinity Primary School has four new classrooms, Wardie Primary School has three new classrooms and Granton Primary School has two new classrooms.
In addition to the new classrooms, the temporary units at James Gillespie's and Blackhall have been refurbished, while extra space has been created at James Gillespie's, Holy Cross, St Mary's Leith, Craigour Park and Oxgangs to allow for more pupils.
The new accommodation at Granton, Trinity and Wardie Primary Schools has been carried out with partners Hub South East Scotland and Morrison Construction.
Councillor Paul Godzik, Education Convener for the City of Edinburgh Council, said:- "Many local authorities across the United Kingdom are struggling to find sustainable solutions to the increase in pupil numbers.
"In Edinburgh, primary school rolls are predicted to rise by 19% by 2020 – bringing our primary school population to over 31,000. That's why the Capital Coalition has pledged an extra £15m to tackle the issue.
"The foundations we are laying here in Edinburgh demonstrate that the capital is prepared for the complex challenges that lie ahead. We believe our approach allows us the flexibility to plan much better for the future, and we are working with school communities and parent councils as we move forward. Whether or not it is traditional extensions, new built units or the refurbishment of existing space, we are committed to providing the very best educational environment for our pupils."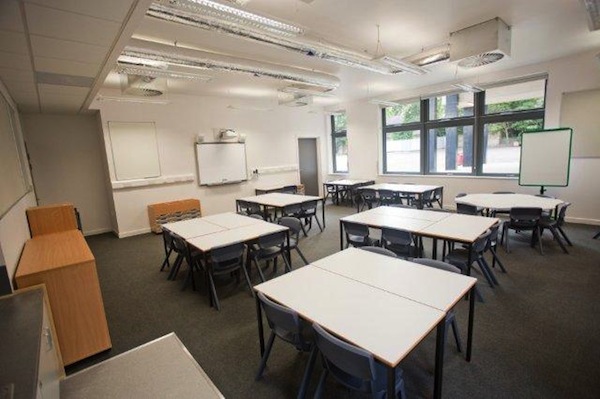 Mari Smith, P6 class teacher at Trinity Primary School, said: "The classrooms are a fantastic addition to our school and provide a bright and stimulating learning environment. The children are so excited about starting the new school year in their brand new classrooms."
Paul McGirk, Chief Executive of Hub South East Scotland, said:- "We are delighted to continue our successful partnership with the City of Edinburgh Council and hope that the pupils of Granton, Trinity and Wardie Primary Schools enjoy their new classrooms.
"This is a great example of how Hub South East Scotland can work with our partners to deliver modern, innovative solutions, providing facilities more quickly, more effectively, and with more time and cost certainty than ever before."
David Wilson, Project Director for Morrison Construction, said: "This has been an exciting and challenging project to be involved with and we would like to acknowledge the patience and understanding shown by the head teachers, the teaching and support staff, the pupils and our neighbours throughout the construction phase.
"We look forward to continuing this spirit of partnership in the future phases of the Rising Rolls project."
The Towerbank and Corstorphine extensions have been planned for a number of years but the others are as a result of a unique approach taken by the Council to deal with rising school rolls.
When schools are identified as potentially needing extra accommodation for the next school year, the relevant design and planning permissions are taken forward however it is only when the final registration numbers are confirmed in the following January that a decision is taken to go ahead with building the new classrooms.
This means that extensions are only built when the Council is confident the extra classes will be required. Previously this decision would have been taken much earlier before final numbers were known.  It also means that additional classes can be added as, and when, they are needed depending on the annual review.
Wardie Primary School now has planning permission for a further two classes and Granton Primary School has planning permission for two further phases which would deliver five more classes if and when required.
The Council has already identified five more primary schools where new extensions may be required for the 2014/15 session to meet the increased demand from catchment pupils and are already starting to plan for the delivery of these for August 2014 should they be needed.