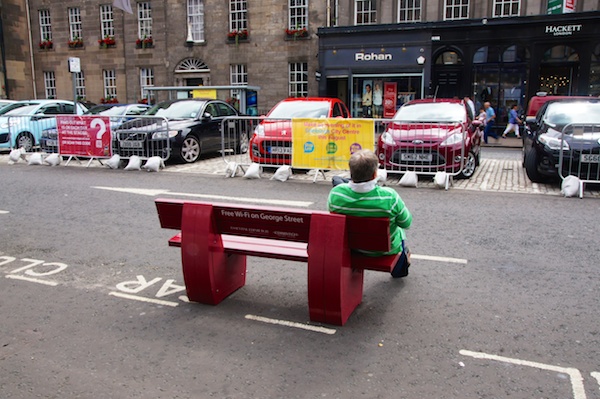 TED Talk Whisky Biofuels and me – Lothian Buses – Edinburgh Festival Fringe Pick of the Day –  Book Festival – Buttercup Blog
Professor Martin Tangney is founder of Biofuel Research Centre and he is involved with Celtic Renewables and is employed at Edinburgh Napier University.
So what does he do? Well this little video of his recent TEDTalk delivered in Hong Kong will help you find out:-
***
Lothian Buses have introduced a great deal whereby a family can use their buses all day for just £7.50/ This will cover 2 adults and up to 3 children between 5 and 15 years-old.
***
BALLESQUE – FAIT ACCOMPLI
Date, Time & Price   Preview August 1 22:20 (1hr)
Aug 2-25, 22:20 (1hr) £10.00
Venue                         New Town Theatre – ballet, revue
Dance at its most daring and seductive. Classically trained dancers combine ballet and burlesque in a sensuous display of bodies and music, all performed with a heady dose of wit.  Think high heels, husky cabaret singers, gaggles of male cygnets, a fan dance ménage a trois…  this unforgettable hour will leave you breathless, stimulated, and wanting more.
***
The 30th Edinburgh International Book Festival opened yesterday with crowds thronging Charlotte Square Garden, and many shows a sell-out.
***
Bill Scott who wrote the book about the Buttercup Dairy has written to us to tell us of his new blog.
I have added a blog page to the Buttercup website. Anybody who is interested can access it at