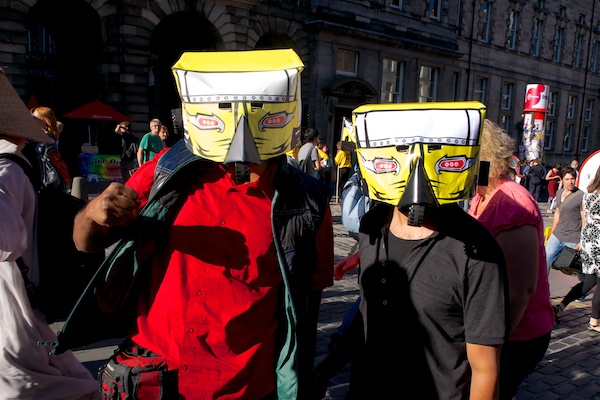 Exam results out today – Our photo today – Edinburgh Festival Fringe Pick of the Day – Guerlain Spa Day – Taoist Tai Chi International Awareness Day
Oh we all know the feeling of the brown envelope holding the key to your future. Today thousands of teenagers across the city will be opening their exam results and there will be elation for some and disappointment for others.
We wish you all well. Remember there are successful entrepreneurs out there who have never passed an exam as well as university professors with more degrees to their name than you can shake a stick at…..But we have heard a whisper that the results in Edinburgh may be better than ever!
***
Our photo today shows a couple of the members of Thermal and a Quarter otherwise Bangalore Rock. We met thems on the High Street when they were promoting their show. It is promised as a non-Bollywood original Indian music show, and apparently unique every night. If it is half as good as they say it will be then it has to be great! They say they have opened for small time bands like Guns N'Roses, Deep Purple and Jethro Tull….
Spotlites at The Merchants' Hall Venue 278 22 Hanover Street 1-11, 18-26 August at 10.35 pm and 12-17 August at 11.20 pm.
***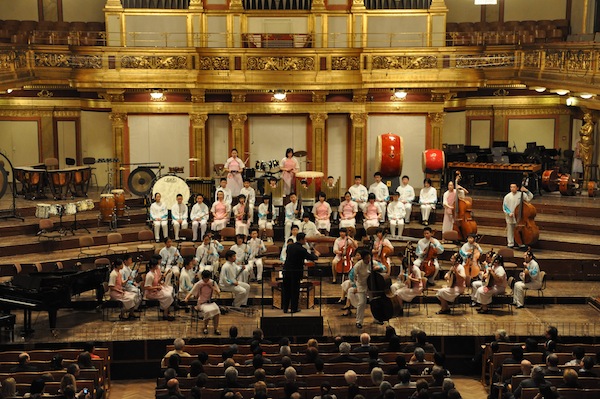 Sunday, 11 August 2013, 13.30, free event at Acoustic Music Centre at St Bride's
Selected from 20 million Chinese school students, and having travelled across Europe, America and Australia, the Chinese Young Cultural Ambassadors art troupe, with their innovative performances, are inspiring audience with a new dream of China.
Orchestra performance, chorus and Peking Opera and national dancing all form part of the performance.
The group is 60-strong from Beijing and they have sourced instruments – including two kinds of Chinese percussion, Chinese bass drum and the aligning drum (Pai-Gu) plus a wind instrument Pai-Sheng – in Watford and Glasgow to complete their instrumental line-up.
***
With the world famous Edinburgh Festivals underway and the city the setting for visitors frantically moving from show to show, it's good to know that there is a perfect haven away from the hustle and bustle.
The Guerlain Spa at The Caledonian, A Waldorf Astoria Hotel at the west end of Princes Street offers the perfect surroundings to take a break and recharge ready for more festival going!
During the month of August the exclusive 'Guerlain at the Fringe' package offers
The unique Guerlain Fragrance Journey on arrival
Luxurious & Relaxing Footbath
On the move Manicure or Pedicure
Caledonian Chic Back, Neck and Shoulder Massage
Glass of Champagne
The treatment lasts a luxurious sixty minutes, costs £65 and is guaranteed to leave you feeling refreshed and ready to enjoy more of the Festival.
For further information on the package or to book, call 0131-222 8836 or
email guerlainspa.caledonian@waldorfastoria.com
***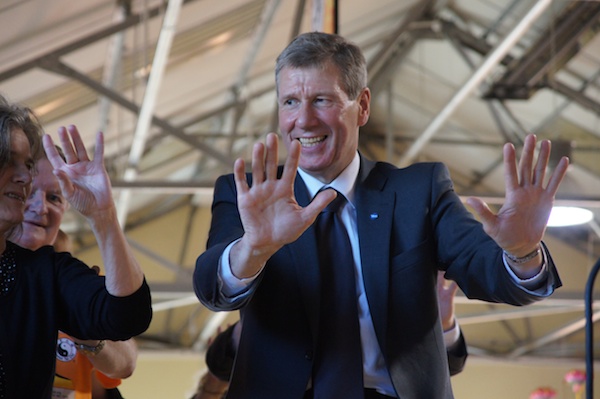 We met the Taoist Tai Chi Society earlier this year when they opened their new centre on Marionville Road. You can see that our Justice Secretary is already well versed in the art!
An important date in the calendar of the Taoist Tai Chi Society is their International Awareness Day.   Events take place around the world to celebrate and promote the many benefits of Taoist Tai Chi™ internal arts of health.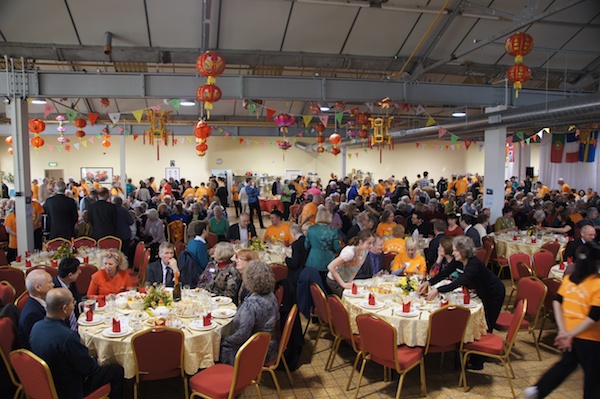 This year, the Awareness Day celebration in the Scottish Region is being held at the Ross Bandstand, Princes Street Gardens, Edinburgh. There will be displays in front of the Bandstand between 1pm and 3pm on Saturday 10th August 2013 with a special appearance of the Tai Chi Dragon around the Gardens.
This gives the society the opportunity to raise awareness and share with others the health benefits of cultivating body, mind and spirit through practising tai chi and other Taoist arts.
If you would like to know more you are invited to go along and have the opportunity to ask questions and discuss the benefits.
Further information about the Society and the health benefits can be found at www.taoist.org
To find local classes, visit www.taoist.org.uk