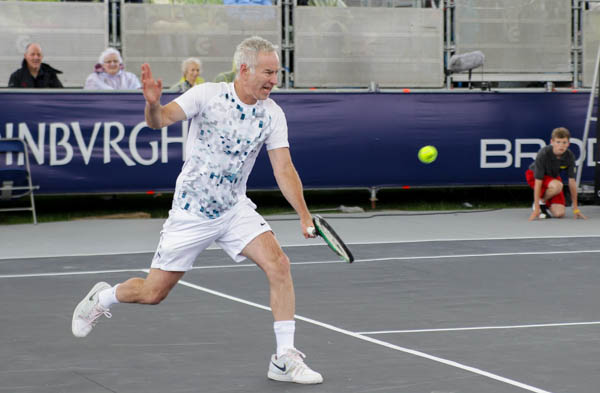 by Jonny Davis
Brodies Champions of Tennis might inspire all generations back on to court
With Wimbledon almost over, the nation has once again surrendered to the intoxication of the greatest competition in world tennis.
The first week has already stirred viewers into a frenzy with the stunning early departures of Rafael Nadal and Roger Federer. Not least due to the impact these results have on the task ahead of Andy Murray, who has looked masterful in his first time playing at SW19 since winning the US Open last September.
Can this be the Scot's year? We will all know by this time tomorrow!
One thing is for certain that whatever twists and turns this year's Wimbledon narrative takes, the fans will never be far behind the live action.
Offices across the UK have probably experienced the annual dip in productivity, as workers juggle their usual workload with regular checks of their surroundings before re-opening a hidden window on their computer to reveal the live scores.
Away from the grass of SW19, the place most likely to be hit hardest by 'tennis fever' this summer is our very own Edinburgh.
Having hosted the Brodies Champions of Tennis last month, when some of the world's most talented players from bygone eras thrashed it out on court, there is undoubtedly a buzz around the capital about tennis.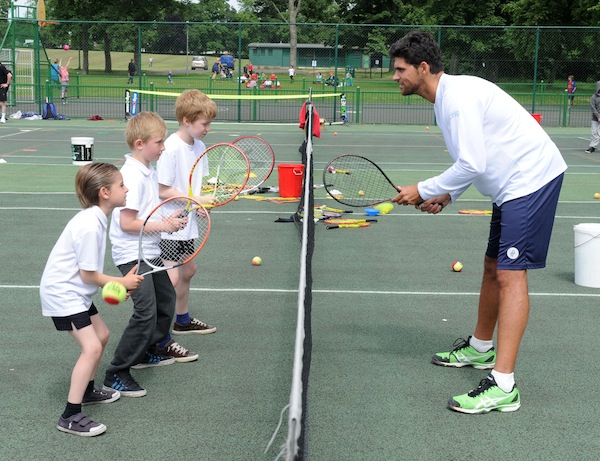 What was so special about the event in Stockbridge, is that not only will it have encouraged the next generation to get involved in the sport, but it could even tempt those slightly older individuals among us whose rackets were hung up many summers ago, back on to court.
A white-haired McEnroe and his fellow aging stars proved that it's not just a game for youngsters, and that old guys can still produce some phenomenal tennis, even with some creaking joints.
Amidst the applause that came from the court erected on Edinburgh Accies grounds over the four days of the Brodies Champions of Tennis, what was perhaps most palpable was the near universal feeling of, 'I could still do that!'.  As fans left the event they were diverted past the entrance to a local lawn tennis club, Grange Dyvours, whose courts could rarely have enjoyed so many longing glances from passers-by.
While this neat locational perk may seem a little more than coincidence, the fact is that, wherever the event had taken place, it wouldn't have been far from a local tennis court.
Not only does Edinburgh boast countless members' tennis clubs, just like Grange Dyvours LTC for those regular competitors, but thanks to Edinburgh Leisure, the city is blessed with a network of public tennis facilities to accommodate even the most intermittent player.
With the facility at Craiglockhart Tennis Centre offering 6 indoor and 8 outdoor courts of the highest standard, and a further 16 all-weather courts available for public use at the Meadows, Edinburgh residents are spoilt for choice.
As we anticipate the annual tennis boom which might result in hundreds of young players flocking to tennis courts all over Edinburgh this summer, inspired by another captivating Wimbledon (and fingers crossed for a Scottish champion!) possibly thanks to the Brodies Champions of Tennis, there may be a few more older players taking part.
For those who may have given up the game many moons ago, don't just showcase your tennis spirit with Pimms and strawberries and cream this summer. Dust off your rackets and find your local tennis court in Edinburgh, there really is no excuse!