The never disappointing Fringe by the Sea returns on 5 – 11 August when the circus – almost literally – rolls into town with TWO Spiegeltents pitching up in the harbour area, creating a unique festival village where the old open air swimming pool once stood.
This award winning event continues to promise something for everyone – and the organisers are again sure that the myriad of performances, concerts, talk, films and 'happenings' will leave the audiences breathless and clamouring for more! And this year the 'village' grows with a mix of ice cream, paella and cake to hand!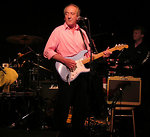 As ever, there will be a mix of old and new, tried and tested alongside edgy and whacky. Fringe by the Sea has built its reputation by being thoroughly eclectic and the "best small scale multi-arts festival" tag has been well earned. So The New Rope String Band launch this year's bumper programme (Fringe First winners in Edinburgh last year) with The Blues Band back from their 2011 visit when they produced a gig that is still being talked about as 'life-changing' for some of the audience!
During the rest of the week, both Spiegeltents have been scheduled to run through the day with alternating offerings, the only constant being the superb quality of all. As well as The Blues Band, our headliners in the main Spiegeltent are Boy with Tape on his Face, Lucy Porter and Jenny Eclair; Elaine C Smith, the fabulous Phil Cunningham and Aly Bain; Bombskare and Dougie MacLean, whilst in the baby Spiegeltent – a very eclectic mix including comedy (Jarleth Regan, Gordon Southern and Mel Buttle), Cafe Jacques, Safehouse, Larkin Poe all the way from USA! and Jazz & Co.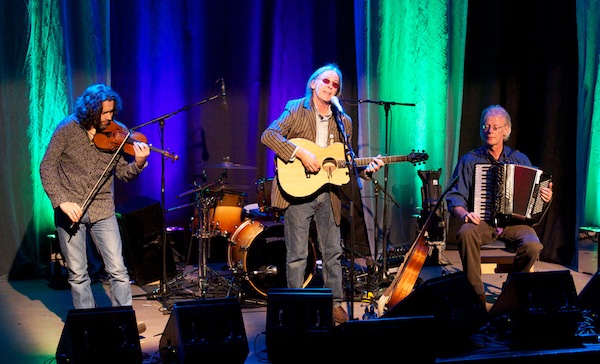 PIC: ROB MCDOUGALL
This being VisitScotland's Year of Natural Scotland, there is a whole section of the programme concentrating on wildlife and nature. There will be walks, talks by internationally reknowned photographer/author Doug Allan, beach antics and sea frolicking, including an open air visit by Orkestra del Sol, prior to their proper gig. East Lothian's Ranger Service are leading some natural history walks –including up The Law – to augment Dave Berry's legendary town history strolls. Hopefully a 'mini' archeological dig as well!
Paul Bush OBE, Chief Operating Officer for EventScotland said:- "Fringe by the Sea continues to bring the magic and excitement of the Fringe to North Berwick, with a number of top musicians, comedians, authors and performers guaranteed to wow audiences of all ages. 2013 is of course the Year of Natural Scotland, and what better place to celebrate than the stunning East Lothian coast. This year the festival has partnered with The Seabird Centre to create some exciting new elements for the programme, which will really showcase the stunning scenery in the local area."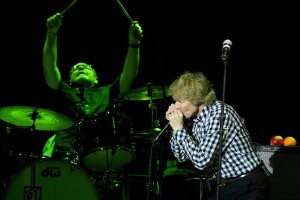 A fantastic line up of authors spread over the week include Ian Rankin, Maggie O'Farrell, Liz Lochead, Christopher Brookmyre, Ray Perman and Alistair Moffat as well as an intense day of action for Foodies is being offered – both 'observe and learn' as well as – of course – tasting. Jo Macsween and Chris Trotter plus special guests.
A full children's line up of entertainment includes Mr Boom, Jo Jingles, Book Bugs and Little Voices Big Stars.
There is to be a very special Paddy's Night Two (who says there can only be one St. Patrick's Night) with Tim O'Leary and his band Islander, as well as open mic sessions from local bands throughout the week. Altogether something for everyone.

Councillor John McMillan, East Lothian Council spokesperson for Economic Development and Tourism said:- "We are delighted to be supporting Fringe by the Sea again this year. In East Lothian, we have a number of fabulous festivals happening throughout the year and Fringe by the Sea is very much one of the highlights of the calendar – bringing visitors from near and far to North Berwick. The programme for this year looks very exciting and there is truly something in there for everyone. I am certain this year will be the biggest and best Fringe by the Sea so far!"
Tickets will be on sale via the website and in North Berwick itself from our very own roving beach hut! The website will be the place to keep in touch for all details and those registering on the website will be given advance opportunity to buy their tickets early and before the rush – which with this line up there will surely be.