Police in Edinburgh are appealing for witnesses following an attempted robbery that happened in the Meadows area of the Capital on Sunday.A 19-year-old woman was walking along Leamington Walk, the main pedestrian/cycle walkway through the Meadows between Bruntsfield Links and Marchmont Road, when she was approached by two male youths who threatened her and demanded she hand over her bag.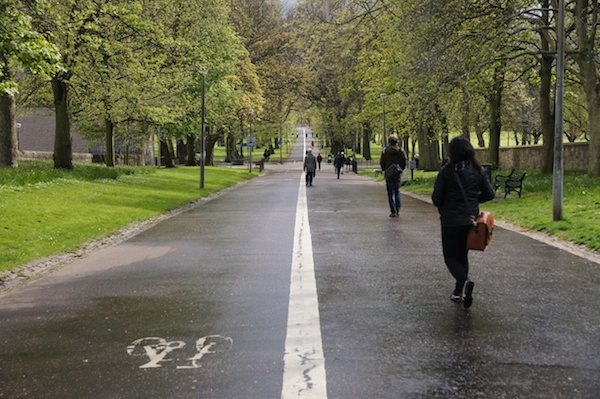 The victim ran off unharmed while the males fled across the Meadows in the direction of Barclay Church.The suspects are described as white and between 17 and 20-years-old.  One of them is described as being 5ft 10ins – 6ft tall, skinny build, pale complexion, and wearing a black zip-up hooded jumper with a purple and white scarf covering his neck and mouth, and dark shellsuit bottoms.  The other is described as being between 5ft 10ins – 6ft 2ins tall, skinny build, pale complexion, and wearing a navy zip-up hooded jumper, scarf covering his neck and mouth, dark bottoms and trainers.
Detective Constable John McShane said:  "Whilst the victim did not suffer any injury, she was left extremely shaken as a result of her ordeal, and we are appealing for any information that can assist us in tracing those responsible.
"Anyone who was in the area at the time and may have noticed two youths fitting these descriptions, should contact police immediately.
"Similarly, anyone with any other information that can assist our enquiries should also get in touch."
Anyone with information should contact Police Scotland on 101, or make an anonymous report through Crimestoppers on 0800 555 111.