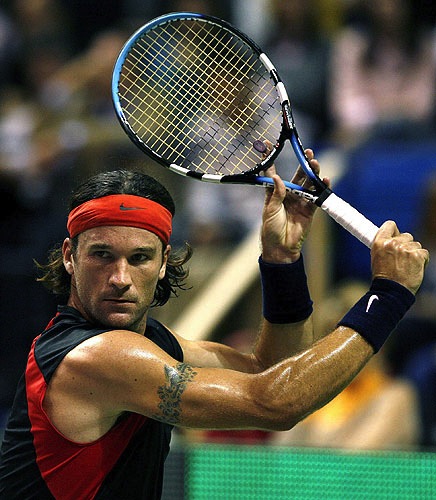 Brodies Champions of Tennis Tickets – Perfect Father's Day Gift
Struggling to think of something different for your dad this Father's Day?  Does he like tennis? Then tickets for the Brodies Champions of Tennis in Edinburgh could be the perfect gift!
Brodies Champions of Tennis, the first ever ATP Champions Tour event to be held in Scotland takes place at the home of the Edinburgh Academicals from 20 -23 June 2013.
Nine of the world's most famous players will grace the specially designed and built court.
Six – Goran Ivanisevic, Thomas Enqvist, Tim Henman, Greg Rusedski, Mark Philippoussis and Carlos Moya – will compete in a six man ATP Champions Tour competition, while the remaining three – John McEnroe, Wayne Ferreira & Mikael Pernfors – will compete in a special Legends event.
The draw for the Champions Tour competition sees Henman pitted against old foe Ivanisevic in Group A alongside Enqvist and Group B has thrown up mouth-watering encounters between Greg Rusedski, Mark Philippoussis and Moya.
The players will also compete in exhibition doubles matches throughout the week with Henman and McEnroe being partnered together to face Ferreira and Enqvist on Friday 21 June 2013.
To view the full schedule and purchase tickets, visit : www.championsoftennis.com