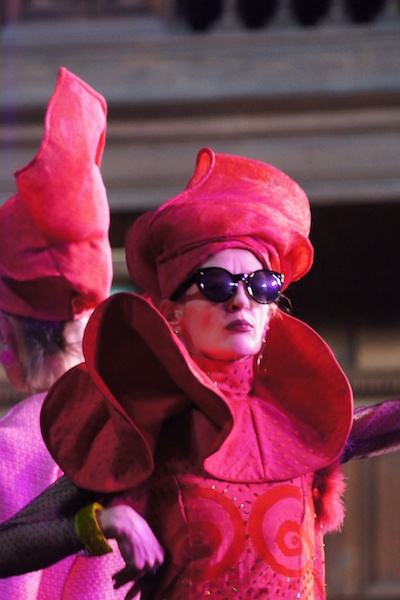 The Edinburgh College of Art Fashion Show will showcase the latest designs from some of the UK's brightest students studying fashion, performance costume, and textiles – and we have a sneak preview from the dress rehearsal this afternoon.
The good news is that there are still tickets available for Thursday afternoon. So get your skates on! Details of how to buy tickets are shown below.
Here is a whirlwind snippet of what you might see:-
Collections in this year's fashion students will feature a diverse range of designs, the inspiration for which includes lost Peruvian tribes, hip-hop jockeys, 1990s kids TV shows, and the sleek shapes of luxury yachts.
Two students are sponsored by Sophie Hallette Lace, which produced the lace for the Duchess of Cambridge's wedding dress and regularly works with the top couture houses in Paris. And for the first time at the fashion show, a student will create a collection solely featuring headwear.
What's more, outlandish performance costumes inspired by Japanese fairytales and legend, African Maasai warriors, and Mexican magical-realism
will be among the highlights from the costume students.
One student has an African version of the ancient Greek comedy, The Birds. Another student has created a macabre dress train made from fake human eyeballs.
Tickets are on sale now costing £15 each (plus £1.50p booking fee). They can be purchased via Hub Tickets (http://www.hubtickets.co.uk/).
This year the show will have its own Twitter hashtag: #ecafashow. More information on the students and their collections will be added to the official website in coming weeks: http://www.ed.ac.uk/schools-departments/edinburgh-college-art/fashion-shows/2013-fashion-show