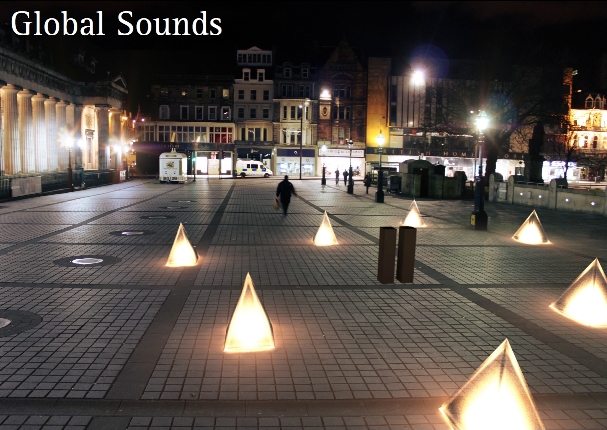 A city with an international reputation for welcoming visitors, Edinburgh attracts people from all over the world and many decide to stay and make it their home.  In 2010 over seven thousand did just that, but what does it mean for the city itself?  Napier University Interactive Design post-graduate Rebecca Gischel decided to create a work of art that would express the "interesting flow of ideas, views and values".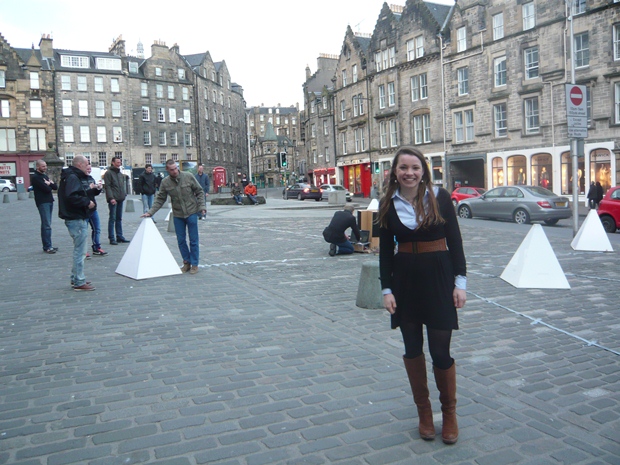 Each pyramid represents a different culture and when someone goes near it, it comes alive  with light and a specific musical instrument, like a Chinese harp or bagpipe. When enough people interact with the design it becomes a whole song, written by a German composer especially for this project.
Trystan Davies for The Edinburgh Reporter,  spoke to Rebecca at her first exhibition at the Grassmarket:
You can learn more about Rebecca's work on her Facebook page or you can visit the next exhibition which will be at the Grassmarket on Sunday the 28th of April at 9pm.