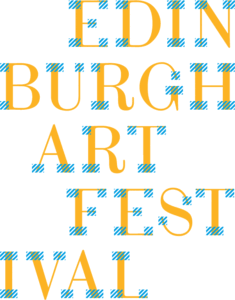 * Major solo exhibitions by leading contemporary artists including Gabriel Orozco, Gregor Schneider and Lawrence Weiner and 2 major exhibitions celebrating the artistic collaborations of Jeremy Deller and Franz West
* A thematic programme of new publicly sited commissions across the city, featuring Christine Borland with Brody Condon; Peter Liversidge; Robert Montgomery; Sarah Kenchington and Katri Walker
* In-depth art historical surveys including an extensive presentation from the international Conde Nast photographic archives, a major examination of Man Ray's portraits dating from 1916 to 1968 and fresh looks at the mythology of 'Mary, Queen of Scots' and of 'Witches and Wicked Bodies', as told by artists from Francisco de Goya to Kiki Smith
* The best mid and early career artists including new work by Rachel Maclean, Ilana Halperin and Angela Ferreira, and shows in some of Edinburgh's most interesting visual art venues supporting emerging practice, including Rhubaba, Edinburgh Sculpture Workshop, GARAGE, The Old Ambulance Depot and an off-site project by Collective
Sorcha Carey, Director, Edinburgh Art Festival (EAF) today announced details of EAF's 10th edition this August showcasing the best visual art at the heart of the world's festival city. One of Europe's most important annual visual art festivals, the 2013 programme will bring together more than 45 of the best UK and international contemporary art and blockbuster art historical exhibitions across 30 of the city's museums and galleries, artist-run and pop-up spaces. The Festival will feature a roster of
world-class visual artists at all stages of their careers, from Turner Prize winners and nominees to the best early career artists.
2013 will have EAF's most ambitious programme of new commissions to date – with a series of new publicly sited artworks based around the theme of 'Parley'. 'Parley' invites artists and audiences to consider art as an agent of discussion, debate and social change and will be animated throughout the festival month by a programme of talks, lectures and screenings.
Sorcha Carey, Director, Edinburgh Art Festival, said:- "For our tenth year we're delighted to introduce our strongest programme yet, featuring the best in contemporary, modern and historic art in galleries across the capital. Our most ambitious commissions programme to date will continue to bring significant new works by leading visual artists to the heart of the festival city."
Fiona Hyslop, Cabinet Secretary for Culture and External Affairs, said:-"Now in its tenth year, the Edinburgh Art Festival is firmly established as a vital component in the success of Edinburgh's wider festival programme, celebrating some of the very best visual art from Scotland and around the world, and promoting our fantastic culture, exceptional talent and our reputation as a creative nation to audiences from around the globe. The 2013 programme is a vibrant, exciting mix of exhibitions, events and publicly sited artworks. The innovative 'Parley' programme – supported by the Scottish Government's Expo fund – will invite audiences to consider the role art plays in inspiring creative thinking, debate, dialogue and discussion."
Councillor Steve Cardownie, Edinburgh's Festivals and Events Champion, Edinburgh City Council, said:-"The Edinburgh Art Festival has delivered another fantastic and diverse programme for 2013, which includes exciting new artworks for public spaces in the capital. Year on year, EAF brings the very best in the visual arts from across the globe to Edinburgh, greatly enhancing the city's excellent reputation as the World's Festival City."