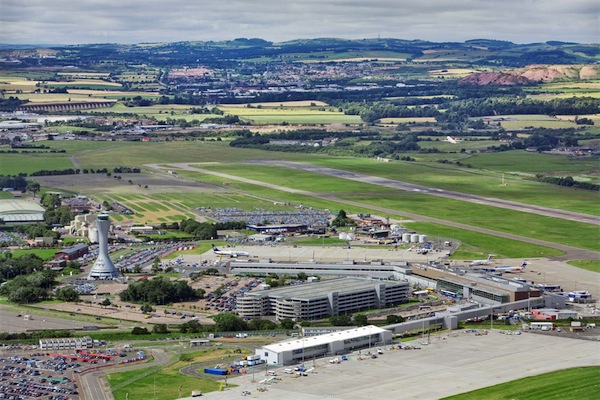 Edinburgh Airport is seeking to revolutionise its passenger experience through the better use of technology.
In a Scottish first, Scotland's busiest airport met with local technology companies and asked them to examine the passengers' journey from car to plane and look at how their technology could improve it.
The event, organised in partnership with ScotlandIS which is the trade body for the information and communications technologies (ICT) industry, was held at TechCube, a new space for technology startups in Edinburgh and brought together a group of local businesses and representatives from Edinburgh Airport.
After presenting its passenger journey from beginning to end, the airport challenged Scotland's best technological minds to identify new and improved ways of applying technology.
After carrying out its own technology review, Edinburgh Airport decided to invest in the expertise and potential of independent technology businesses to identify areas of improvement. Businesses have now been given time to go away and come up with exciting new ideas.
Polly Purvis, Executive Director of ScotlandIS, said:- "It is encouraging to see an organisation like Edinburgh Airport being so open and keen to learn about how improved technology can further enhance its passengers' travel experience. Edinburgh Airport has shown it is committed to supporting local fledgling technology companies".
John Watson, Edinburgh Airport's Chief Commercial Officer, said:- "One of our top priorities is to ensure our passengers have the best journey possible when they travel with us. This is from the minute they book their trip to boarding their flight.
"We don't have all the answers, so we've asked the experts to help us. We are always looking at efficient technology solutions and reviewing our current practices. This event allowed us to engage with local resources and gather new ideas."
Graeme Agnew, Head of IT at Edinburgh Airport, said:- "Technology innovation is now a key enabler for transforming the experience of our passengers – it will set Edinburgh Airport aside, with many improvements planned for the coming months. The event this week has been a massive success and proven there is an abundance of real talent across these local firms; expertise we can now work with in partnership to achieve some fantastic goals".