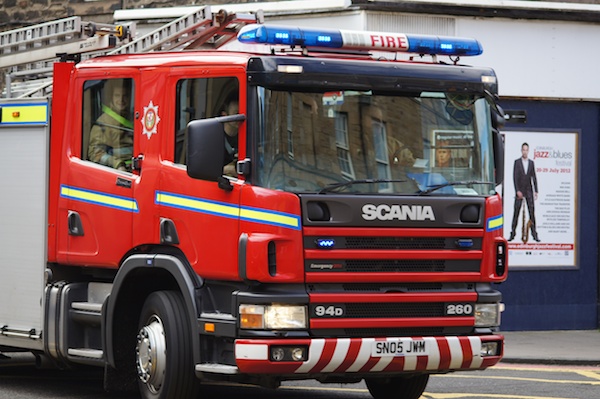 A 50-year-old woman who died after a fire in a flat in Edinburgh on Sunday morning has been named locally as Audrey Johnstone.
Firefighters were called to a report of a fire in a top floor property on Albion Road just after 7.30am. Two firefighters in breathing apparatus and using a high-pressure hose reel entered the flat to tackle the blaze.
They discovered a woman inside. She was removed from the premises by crews and treated by ambulance personnel at the scene, but unfortunately she was pronounced dead a short time later.
The fire was extinguished shortly before 8am.
Eight fire appliances and a total of 26 firefighters were involved at the incident. They remained on scene for a number of hours ensuring any hot spots were extinguished, cutting away damage and venting smoke from the property. A fire investigation into the cause of the blaze has also been started.
A spokeswoman for Lothian and Borders Fire and Rescue Service said:-
"Although firefighters were on the scene very quickly the female occupant of the property was pronounced dead a short time after being rescued from the flat.
"Initial investigations suggest there were no working smoke alarms in the property and that the alarm was raised by a neighbour who smelled smoke in the common stair.
"It is always very tragic to record a fatality at the scene of a fire. Sadly smoke can overcome people in minutes. Although a full investigation into the circumstances of this incident is still ongoing we would like to take the opportunity to remind people to ensure that they have adequate smoke detection in their homes. A working smoke alarm can give vital early warning if fire does break out in your home.
"If you would like more information about fire safety or would like to arrange a free home fire safety visit and fitting of free smoke detectors as required you can contact us on 0800 169 0320."