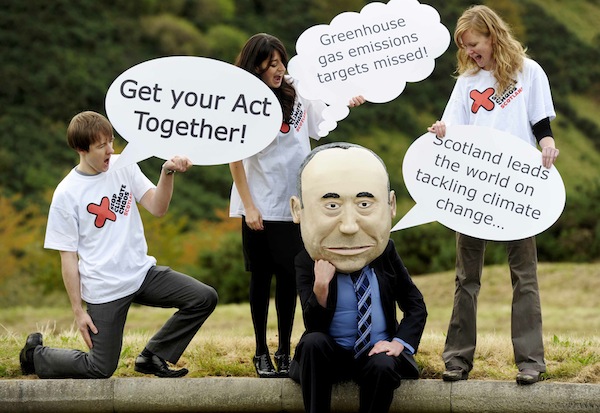 Get your Act together!
From Climate Act to Climate Action demonstration at Scottish Parliament took place earlier today.
Campaigners gathered round 'Alex Salmond' outside The Scottish Parliament calling on him to 'Get his Act together!' on climate change.  This is in response to news that the first emissions reduction target set under the 'world-leading' Scottish Climate Change Act has been missed. You can find out more about the work of Stop Climate Chaos on their website.
In the photo are (from left): Gail Wilson, Kieran Taylor and Joanne O'Neil with John Sharp as 'Alex Salmond'.