A Scottish events company has announced that it is to work with fashion heavyweight Harvey Nichols to organise a celebratory party to commemorate an exciting milestone for the Edinburgh store.
Roselle Events is both sponsoring and planning the upcoming celebrations to mark the luxury retailer's 10 years of sartorial success in Scotland's Capital.
The events firm, which has offices in Edinburgh and Aberdeen, will produce a glittering party which will see the St Andrew Square store play host to international fashion designers, celebrities and top shoppers in an evening of decadence.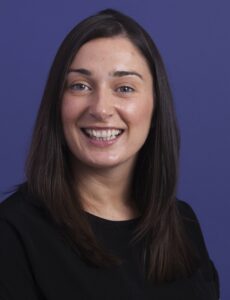 Charlotte McIntosh, Managing Director of Roselle Events said:- "We are thrilled that Roselle is to sponsor the party to celebrate Harvey Nichols' 10th Anniversary of the Edinburgh store, and we cannot wait to combine our creative minds to produce a truly spectacular event which is fitting for this prestigious and glamorous occasion.
"It is incredibly exciting for Roselle to work with a company as well respected as Harvey Nichols is globally – and it's a real coup that a local firm was chosen to produce such an event, to celebrate what has become Scotland's leading fashion destination and an integral part of our Capital.
"Our aim is to create an experience that people will never forget, and we are incredibly excited to reveal all of our hard work on the evening which we are confident will not disappoint.
"We have extensive experience in producing high quality events on a similar scale and our client focused approach has helped us build a fantastic relationship with Harvey Nichols which we hope will continue after the event."
Gemma Hare, Press & Marketing Manager at Harvey Nichols said:- "We are delighted to be working with a Scottish agency on this project, especially as we are committed to supporting home grown industry.
"For us to be able to offer this level of exposure to a Scottish company is a massive bonus not only for them, but also for Harvey Nichols.
"Roselle's impressive portfolio of clients, excellent track record coupled with an engaging, creative and on-brand pitch made the decision to go with this dynamic agency a no-brainer."
Roselle which has offices in Aberdeen and Edinburgh has a decade of experience in working with a range of blue chip clients organising events which includes conferences, incentive and recognition days, award dinners, dinner dances and product launches.
It also provides innovative event solutions in the UK & worldwide with event theming, event branding and registration website solutions on a separate basis.