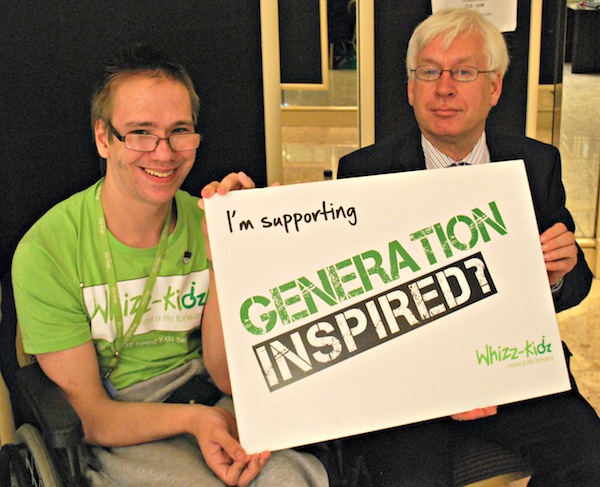 Mark Lazarowicz MP backs Whizz-Kidz campaign to capitalise on success of Paralympics
Local MP Mark Lazarowicz is strongly backing an initiative launched by the charity Whizz-Kidz to find out exactly what young disabled people's hopes are for the future to capitalise on the success of the Paralympics.
After meeting 22 year old wheelchair-user and Whizz-Kidz Ambassador, Chris Tickle, Mark said:
"I have met the local Whizz-Kidz group in Edinburgh in the past, and it was good to meet Whizz-Kidz again and hear about their valuable work providing mobility equipment and opportunities for fun and friendship for young disabled people.
"We need to make sure that the success of the Paralympics translates into real changes such as better accessibility and fuller integration of disabled people into wider society.
"The hopes and aspirations of young disabled people must be central to how we build on the Paralympics and I am encouraging people here in Edinburgh North and Leith to take part and make their voices heard."
Whizz-Kidz's Generation Inspired survey can be found at http://bit.ly/WKGenInspired.
The findings from the consultation will help ensure that those charged with delivering the Paralympic legacy are fully informed about what young disabled people want – and expect – following the Games.
Whizz-Kidz supports young people to access the right mobility equipment – including powered wheelchairs – at the right time; and delivers wheelchair skills-training, work placements, and other life-skills to help their transition from childhood to adulthood.