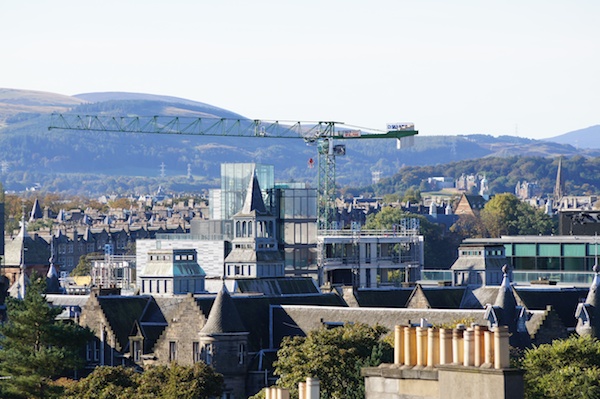 Police activity in Stockbridge over the weekend – James Gillespie's High School – Citadel AGM – Photos for Flickr and n0tice – MSP surgeries
Lothian and Borders Police who are investigating a sexually motivated assault in the Stockbridge area of Edinburgh have carried out a weekend of activity, one week after the attack.
A 23-year-old woman was returning home from a night out in Frederick Street was walking in St Vincent Street when a man grabbed her from behind.
The victim was forced to the ground, but screamed loudly during the struggle and the suspect made off.
Over the past weekend plain-clothes and uniformed police patrolled the area between 11pm and 4am on Friday, Saturday and Sunday night.
Officers spoke with members of the public who were returning home or travelling through the New Town and Stockbridge area to establish if they'd been there the previous week and witnessed anything suspicious.
High-visibility reassurance patrols were also deployed throughout Stockbridge to engage with the local community and over 60 questionnaires were issued relating to last week's assault.
As part of the policing activity, basement areas and secluded spots in and around Stockbridge were searched for anything of evidential value.
The area in and around Cumberland Street was also included during police patrols, as officers continue to investigate whether a similar attack, which took place on Saturday 29 September, is linked to this incident.
Detective Sergeant Lynsey Thomson praised the assistance of the public so far, but urged anyone who can help bring the suspect to justice to come forward.
DS Thomson said: "It's now been a week since the victim was subjected to this terrifying ordeal and so it seemed appropriate to re-visit the area in the hope of talking to people who may have been there last week.
"Local residents, dog walkers, early morning commuters and taxi drivers were all spoken to during this time to determine whether they were in or around St Vincent Street in the early hours of last Sunday morning and whether they remember seeing or hearing anything suspicious.
"The response from those we spoke to was positive and we will now go through the statements and questionnaires we completed and progress the enquiry from there.
"Our reassurance patrols were undoubtedly a comfort to those who live in and frequent the Stockbridge area and these will continue for as long as is required.
"I would urge anyone who has yet to speak to police, but who may have vital information that can help identify the man responsible for this attack to contact us immediately."
Anyone with information can contact Lothian and Borders Police on 0131 311 3131, or the charity Crimestoppers in confidence and complete anonymity on 0800 555 111.
***
We know from our Twitter stream that many of you watch Downton. There are some very good actors on the cast, but the class act that is Dame Maggie Smith shines through whenever she appears. The Edinburgh connection is that  Dame Maggie attracted much attention in her BAFTA award-winning role in 1969 as Muriel Spark's Miss Jean Brodie, and Muriel Spark herself was educated at James Gillespie's High School for Girls as it was then called.
The headteacher of the existing James Gillespie's is Donald Macdonald who writes a very good blog to keep everyone up to date with all the school's activities. The school is to decant to alternative premises across the other side of Bruntsfield Links during the rebuild of a new school commencing next summer.
***
Citadel Youth Centre are holding their 2012 AGM tonight at 7.00pm at 175 Commercial Street. You can find out more about what they do here on their website. 
***
Do you have any good photos of Edinburgh? Then show them off in The Edinburgh Reporter Flickr pool here. Or you could tweet any photos of Edinburgh where they show off something to either be celebrated or changed in our city by using the hashtags #myhighstreet and #change or #celebrate. The photos will be added to the n0tice board which you will find over here.
You can also contribute a photo-based article to our Reader's Stories by using our Submit a Story form. You may have to give us a couple of words to tell us what the photos are of course!
***
We are upgrading our MSP information page today with details of their surgeries and contact details. In the meantime, if Malcolm Chisholm is your MSP, then these are his surgery and contact details:-
Surgeries every Saturday – No appointment necessary.

Leith Library: 10.00am Royston/Wardieburn Community Centre: 12.00

Constituency Office

5 Croall Place
Leith Walk
Edinburgh
EH7 4LT

Open:
Monday-Friday
1.30 to 4.30pm
9.30 am to 12.30pm

Tel: 0131 558 8358