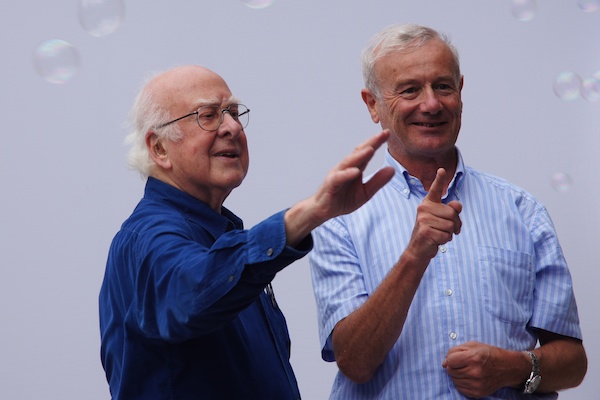 Cycling collision – Yang Guang  – Edinburgh International Book Festival – Local TV – Fringe pick
Lothian and Borders Police are appealing for witnesses after a cyclist was seriously injured in a collision in Edinburgh early yesterday morning 13 August 2012.
The male cyclist was involved in a collision with a blue Peugeot 307 on Bankhead Drive about 5.55am. The 52-year-old suffered serious pelvic and leg injuries in the incident, and is still being treated in the Royal Infirmary of Edinburgh.
Sergeant Kenneth Brown said:- "We are currently working to establish exactly what has happened in this incident, and we are appealing for anyone who may have been in the area at the time, and who may have seen exactly what happened, to contact us."
Anyone with any information should contact Lothian and Borders Police on 0131 311 3131, or the charity Crimestoppers in confidence and complete anonymity on 0800 555 111.
***
A very big happy birthday is in order as our Edinburgh panda Yang Guang celebrates his ninth birthday on 14th August, which is made doubly special as it is also his very first birthday on Scottish soil.
This boisterous boy is the first half of the UK's only panda pair to turn nine, and will be shortly followed by Tian Tian, ten days later on 24th August.
Edinburgh Zoo's keepers have a few surprises in store for the birthday boy to enjoy. A lot like most nine year olds Yang Guang can look forward to tucking into his birthday cake, which will be a special panda head shaped cake, made to a secret recipe. As well as this Yang Guang will also find a whole load of exciting panda pressies spread throughout his enclosure; the different sized boxes – made from some of his favourite varieties of bamboo poles, a bit like edible wrapping paper – will be covered with some honey and if that wasn't a panda's idea of heaven already, there will also be a few tasty chunks of apple and carrot hidden inside for Yang Guang to discover.
Yang Guang won't be celebrating his birthday alone at the Zoo this year as other animals will also be joining in with the birthday bash too. The party animals will include the resident troop of chimpanzees and rhinos, who will also be munching their way through a slice or two of specially made birthday cake for this special day.
***
Our photo today shows Professor Peter Higgs with Professor of Theoretical Physics at Oxford, Frank Close after they appeared together at the Book Festival to discuss the race to identify the Higgs Boson.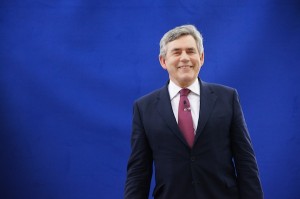 Gordon Brown was another one of yesterday's big names at the Edinburgh International Book Festival. He delivered the NLS Donald Dewar Lecture. Part of what he said during his discourse on the picture he painted of Scotland and Britain was this:-" British citizenship is unique because it is based on common political, social and economic rights between nations.
"For as a result of our interaction with English ideas beliefs, we have established for every citizen of Great Britain not just common political rights but common social and economic rights, something neither the United States of America nor the European Union have fully achieved."
"Indeed irrespective of whether you are Scottish, Welsh or English or Northern Irish you will have the same basic insurance against unemployment disability and old age.
"Because we have established common economic rights as well as social rights, one part of the UK will in the event of an economic or social disaster have the right to help from the other parts and indeed when the Scottish banks failed the whole of Britain did not question the need to help."
Today we have just heard Alistair Moffat explain that we Scots are all descended from Africans, and we are looking forward to Val McDermid talking about her crime books and the impact of DNA developments on criminal cases with Professor Sue Black of Dundee University.
***
STV today confirmed it has submitted applications to Ofcom for local TV licences covering Edinburgh and Glasgow, and teamed up with leading Scottish universities to deliver the two new channels.
The applications, submitted in innovative partnerships with Glasgow Caledonian University in Glasgow and Edinburgh Napier University in Edinburgh, would mean the creation of Glasgow TV (GTV) and Edinburgh TV (ETV).
The new channels would benefit from STV's facilities and extensive experience as a digital broadcaster offering locally focused services. The partnerships will also provide media students with the opportunity to train in a live environment and provide new employment opportunities in Glasgow and Edinburgh.
STV's applications for GTV and ETV propose peak time content, including extensive locally relevant news and current affairs programming together with a wide range of tailored magazine shows. Local community and volunteer groups would also benefit from opportunities to highlight their work within the new channels and local businesses would be offered accessible advertising opportunities to reach a highly targeted audience.
Bobby Hain, director of channels at STV, said: "GTV and ETV are well placed to offer innovative and viable local TV options for Glasgow and Edinburgh. We're delighted to be working with our leading university partners to offer informative content that focuses on relevant, community news.
"Engaging with local communities is at the heart of GTV and ETV and our proposals will deliver brand new services that will meet the needs of these two culturally distinct cities."
In Glasgow, GCU Principal and Vice Chancellor Professor Pamela Gillies would sit on the board of the new company. Professor Gillies said: "I am delighted that we are forming a partnership with STV as it submits an application to deliver GTV. We are ideally positioned to engage in this partnership, offering strengths such as our undergraduate and postgraduate Multimedia Journalism degrees, which have already produced graduates who have secured employment with STV.
"We have always placed great emphasis on employability and the launch of GTV would give our talented and committed graduates even more of a head start. I am also excited by the commitment of the new channel to work with the local community and this echoes GCU'scommitment to sharing its knowledge, resources and skills with the public, and to learning from the expertise of the different communities with which the university engages."
Edinburgh Napier University will also be represented on the board of ETV. Professor Dame Joan Stringer, Principal and Vice Chancellor of Edinburgh Napier University, said:- "This bid represents a tremendous opportunity for our students as well as the wider community in Edinburgh. We are fortunate to already enjoy a strong relationship with STV and, as an institution with a long history of producing first class broadcast journalists, we are very pleased to now be a partner in the Edinburgh TV bid."
Ofcom has made 21 local TV licences available throughout the UK, including two in Scotland.
***
Using the wonderful EdFringe App can make your Festival days easier to organise. Today there are some half price tickets including shows such as Jigsy at the Assembly Rooms, but our recommendation, and there are half price tickets at the Virgin Money Half-Price Hut on the Mound according to our app, is for Back to School at Braidwood Community Centre at 16.00. We reviewed it here.