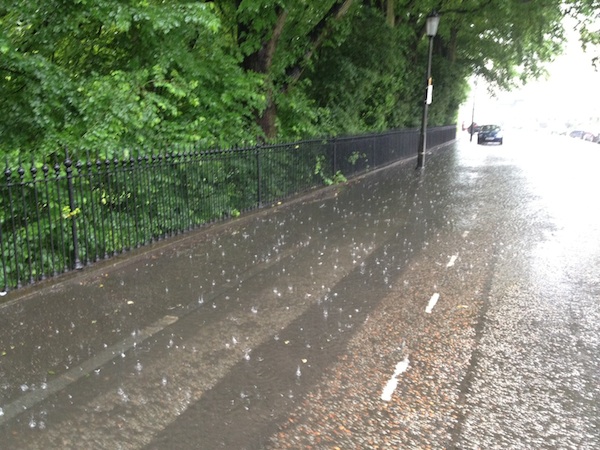 The Met Office have issued an Amber weather warning, meaning that further persistent, sometimes heavy, rain is expected to affect Edinburgh as well as parts of southern and central areas of Scotland today. Heavy, thundery showers are also likely across the south of the area, as the rain clears east during the day.
The main concern is the persistence of the rain across parts of Scotland, where high totals have the potential to give some more significant flooding issues. At least 20-30mm of rain is expected.
The Met Office warning concludes:-"The public should be prepared for possible disruption, and particularly poor driving conditions at times. Conditions are expected to ease later in the day."
The City of Edinburgh Council said that it took proactive steps in order to cope with the predicted heavy rainfall today.
Councillor Lesley Hinds, Transport Convener for the City of Edinburgh Council, said:- "Our roads teams have been fully prepared to deal with today's predicted heavy rainfall and are keeping in regular touch with partner organisations. A Flood Control Coordination Centre has been set up as part of the Council's Emergency Flood Plan.
"Drains and waterways have been cleared of debris, while river levels and hot spot areas have been continually monitored throughout the day. Around 7,000 sandbags were ready to be deployed, some of which were delivered to households in response to residents' concerns.
"Residents can be assured that the situation will continue to be monitored over the next 18 hours while the amber alert is still in place."