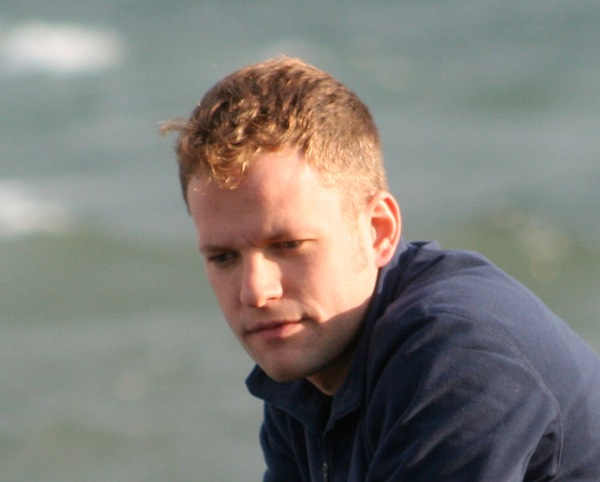 Spring Clean Volunteers Needed to Spruce up South Queensferry Beach! The Marine Conservation Society wants to make beach clean biggest ever.
A marine charity volunteer coordinator from South Queensferry says he hopes to make a clean up at his local beach the biggest ever.
Matt Barnes, who is Scotland's Sea Champions Volunteer Coordinator for the Marine Conservation Society (MCS) is also hoping the event will highlight the serious issue of beach litter on Scottish shores.
South Queensferry Beach will be receiving a thorough clean as part of Beachwatch, the Marine Conservation Society's (MCS) beach clean and litter survey which aims to highlight the issues of beach litter around the UK's coastline.
"The litter washing up on our shores is not just unpleasant to look at; it can harm and even kill some of our best-loved marine wildlife. Over 170 species including seabirds, turtles and whales can mistake marine litter for food and eat it, which in many cases has resulted in starvation, poisoning and ultimately a slow, painful death. Plastic packaging and discarded fishing nets also injure, entangle and drown some of Britain's favourite marine animals, including seals and dolphins" says Matt Barnes.
Litter levels on Scottish beaches are still worryingly high. MCS surveys have recorded a steady increase in the amount of beach litter since 1994, mainly from the general public, fishing, bathroom waste and shipping.
"We don't just collect the rubbish on the beach, we survey it to help MCS identify where the litter comes from" explains Matt Barnes. "The data from these surveys across the country is used at regional, national and international levels to raise awareness of the impacts of marine litter, to promote measures to reduce litter at source and to campaign for marine litter legislation."
The beach clean-up and survey takes place on Sunday 27 May 2012, starting at 11.00am meeting at Society Point.
Anyone wanting to take part in the clean-up can register at www.eventelephant.com/ferrybeachclean or find out more by contacting Organiser Matt Barnes (email: matt.barnes@mcsuk.org; mob: 07891319268).