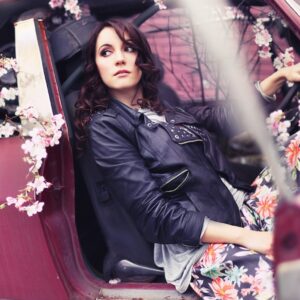 On Wednesday evening, Kristyna Myles played in the Malmaison Hotel in Leith as part of her tour around the UK to promote her upcoming single.
Kristyna has also linked up with the charity Centrepoint and hopes to raise £250,000 by busking over 10,000 miles all over the UK.
The busker was greeted with enthusiasm by the city audience, and was more than happy to do two sets on the same night. "A lot of people will come straight from work," explained Myles.
Myles' audience were either hotel guests,who were pleasantly surprised to find live music in the bar, or locals who had come to listen to the UK's newest talent.
The singer showed genuine delight in her audience, and her love for music shone through her performance. Although only a short set, the music ranged from heart-breaking soul to foot-tapping pop.
With many in Scotland comparing the singer-song writer to Emeli Sandé, she is definitely one to watch.
Kristyna's single 'Not going back' is now downloadable on iTunes.