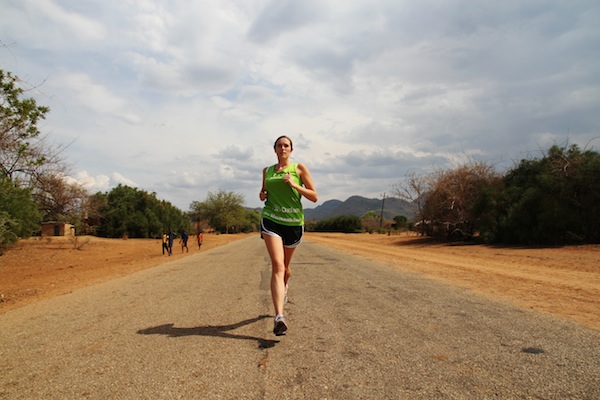 Run in the Edinburgh Marathon Festival for free with Oxfam
Challenge yourself to running in the Edinburgh Marathon Festival with Oxfam on 26 -27 May 2012, and help fight poverty in the UK and around the world.
The Edinburgh Marathon Festival (EMF) is one of the biggest and best running events in the UK, with 16,000 runners taking part last year. If it's your first marathon, or you are looking for a new PB, the course has been voted the fastest course in the UK.  But the EMF is not just a marathon.  With a half marathon, team relay, 10k and 5k, there really is a distance to suit everyone.
If you run with Oxfam you can expect to receive the perks of running for one of the affiliated charity partners.  You will not only be running with 200 other dedicated runners, you will also be provided with training tips from Olympic runner Liz Yelling, fundraising advice and materials, enthusiastic race-day cheering, and an exclusive post-race party including food, drinks and a much needed massage!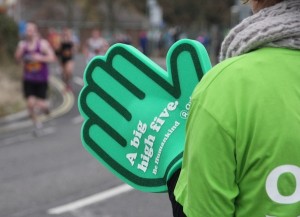 The money raised by the Oxfam running team goes to help people living in poverty worldwide.  To see first hand this amazing work, the Running Team Manager, Lucy Fenner, recently travelled to Zimbabwe.  Many of the communities she saw there were without basic needs such as food and clean water.  Cholera and other diarrhoea-causing diseases are easily spread in countries like Zimbabwe, so teaching basic hygiene and sanitation is essential.  "Teaching things such as how to construct simple taps, and improving access to fresh water are simple, but life-saving aspects of Oxfam's work".  The locals she met there were delighted by the differences the Oxfam projects had had.  "In one village I saw a toilet that had recently been installed. It sounds basic, but the community didn't have one before, causing disease, death and stunted growth of many children in the community. The local clinic was already reporting a decline in visits from that community." It costs just £50 to do build a toilet, which has such a drastic impact on people's lives.
Money raised by Oxfam runners is making a real difference to people's lives and it will continue to do so.  To get a place with Oxfam in the EMF,
Visit www.oxfam.org.uk/edinburghmarathon?cid=ref_edinburgh_edrep
Or text EMF + your NAME to 70066
And if running is not your thing, then maybe you would like to get involved as a volunteer at the cheer points, post-race reception, or as a massage therapist?
Register your interest at http://bit.ly/Edvolunteer