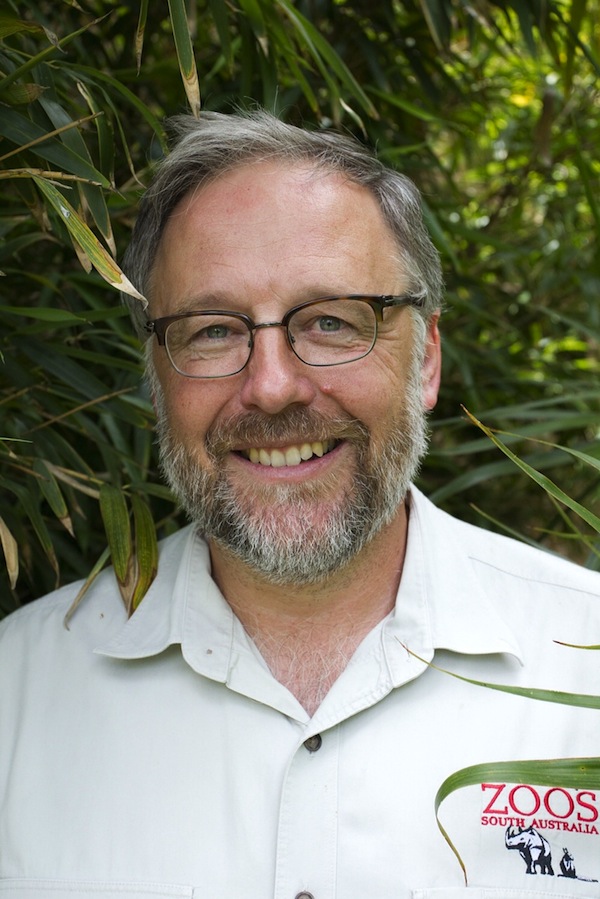 The Royal Zoological Society of Scotland (RZSS), owners of Edinburgh Zoo, has today  announced the appointment of a new chief executive officer.
Professor Chris West, currently CEO of the Royal Zoological Society of South Australia (RZSSA), will take up his new post later on this year. He will replace Hugh Roberts, who was appointed interim CEO in April 2011, and is now retiring. Professor West, who originally hails from the UK, is one of the world's leading authorities on animal conservation and has been in his current post since 2006. In 2009, he led the RZSSA team which successfully introduced a pair of giant pandas to Adelaide Zoo.
Welcoming Professor West to Scotland, Manus Fullerton, the Chairman of the RZSS Board of Directors, said:- "I am thrilled to welcome Chris back to the UK, and particularly to Scotland. This is an excellent appointment for the RZSS, and one which promises to build on the significant international profile enjoyed by the Society, and Edinburgh Zoo in particular.
"Chris brings with him an unmatched track record in the development and stewardship of zoos of international standing, both in the UK and Australia. He also has vast knowledge and experience of dealing with the big international issues, including the management and promotion of giant pandas, which will be a natural complement to the skills and expertise of our current management team."
He added: "His appointment comes at a very exciting time for the Society and for Edinburgh Zoo in particular, with the unprecedented growth in visitor numbers and international profile. Chris will inherit a strengthened financial platform from which to grow all aspects of the Society's remit of conservation, research and education, and for this I must thank departing interim chief executive Hugh Roberts."
The RZSS, and Edinburgh Zoo in particular, has enjoyed a significant international profile – especially since the arrival of the giant pandas to the zoo in December 2011.  As a result, the post attracted a considerable amount of interest from world-renowned figures from the animal and visitor attraction worlds.
Professor West brings with him strong credentials as one of the world's top zoo CEOs, combining business success and scientific insight with leadership of conservation and research at an international level. Originally trained as a vet, he worked in senior roles for both Chester Zoo and the Zoological Society of London before moving to Australia.
Looking forward to his new role, Professor West said: "This is a once in a lifetime opportunity to be at the helm of an organisation that is one of the leading lights in worldwide animal conservation. Edinburgh Zoo in particular has a global profile, supported by a robust long-term business plan which is set to build on the good work already undertaken. There are many parallels linking my work in Adelaide to Edinburgh. I am tremendously excited by what the future brings, and look forward to returning to the UK later on this year following what has been a fantastic six years in Australia."