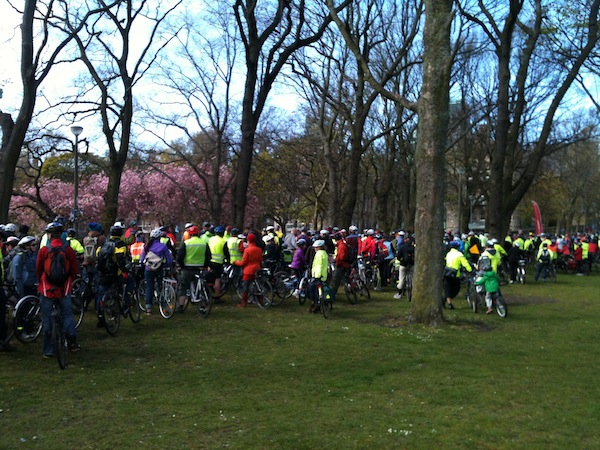 According to the many who tweeted about it, the Pedal on Parliament event attracted around 3,000 cyclists from all over. This was three times as many as the organisers expected. At the same time, 10,000 cyclist rode in London and a similar event took place in Rome in a bid to encourage governments to take steps which ensure safer streets for cyclists.
Pedal on Parliament say they were overwhelmed with the turnout and they have posted over 400 photos already on Flickr. 
Were you there? What did you think about it? Do you have any photos for us?
Our Photo today by Neil Davidson
Here is our Storify resume of the event….