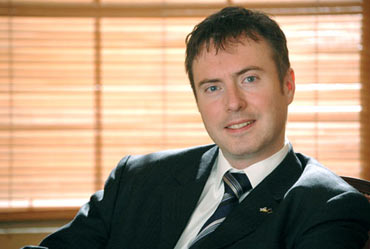 SNP MEP Alyn Smith has welcomed the decision by the Office of Fair Trading (OFT) to review the payday loan sector after a long campaign by politicians and victims of the companies. Alyn has called on the UK Government and the European Commission to intervene on this matter in the past, though received no promise of an investigation or action.
Rapidly growing payday loan firms target people who need quick loans before payday. Adverts claim they give 'quick approval' and you could pocket the money the same day but fail to highlight the APR of 4,000% in the small print.
Alyn said:
"These are tough times, people are struggling and a lot of folk are desperate. These payday loan companies are targeting hard-hit, vulnerable Scots and, instead of solving temporary cash flow difficulties, they are dragging people deeper into debt.
"I welcome the OFT finally getting its act together and reviewing this sector but I am disappointed that it has taken this long to get started on what is a very serious issue. This is not a new industry: in 2009/10, Citizens Advice Scotland dealt with 135,035 new debt issues, over 20,000 of which were regarding personal loans – including payday and high cost loans. Four in five debt cases were regarding difficulties in making payments.
"It's taken the UK government far too long to notice the human misery of the financial burdens caused by these shoddy deals.
"The UK government has failed to regulate the financial markets and have done absolutely nothing to reform the system in spite of an almost global agreement that change must happen. Its ignorance and inaction has led to misery for thousands of Scots who are turning to these companies as a last resort to make ends meet.
"I believe that these firms are operating illegitimately as well as immorally, I think they're breaking the rules and if an investigation finds they're not, then the law needs to be changed to favour the victims. Vulnerable citizens need to be protected from such staggering interest rates. I would happily see these companies regulated out of existence.
"The OFT has taken a ridiculous time to wake up to this issue but now that the investigation has started I hope we'll see some quick action. After waiting so long, the UK Government must make up for lost time with a swift and decisive process."