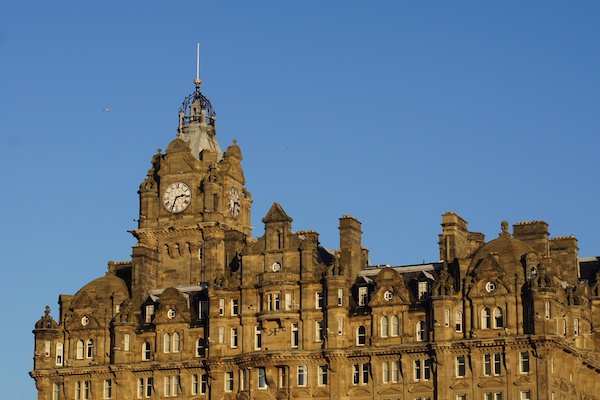 9 January 2012
One of Edinburgh's largest colleges is set to give the women of Edinburgh some R and R after the busy Christmas period by holding a charity pamper day at its campus.
Students at Edinburgh's Telford College have organized a day of pampering for the public on Thursday January 12 in order to raise funds for cancer charity Maggie's Centre.
With tickets at £10 guests can expect to receive an exclusive pamper package which has been prepared and will be performed by Telford's very own hair and beauty students.
The package includes treats such as intensive hair conditioning treatments, styling and dressing and also mini manicures. Also included with the ticket are appetizers and a complimentary glass of wine.
***
12 January 2012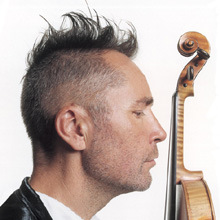 Nigel Kennedy, yes Nigel Kennedy, is appearing at the Usher Hall. And yes he is still playing Vivaldi's Four Seasons….
***
Still time to catch the Beholder exhibition at the Talbot Rice Gallery before it ends in February.
***
Lyon & Turnbull are holding a general antiques auction on 21 January starting at 12 so you could always try and pick up a bargain piece of furniture there if you have missed the sofa of your choice in the sales.
***
Hopetoun's New Year Hike, Saturday 21st January 10am – 1pm
Witness stunning views of Hopetoun House, the Forth Bridges, Abercorn Church, Staney Hill Tower and Blackness Castle and learn about the natural history of this special landscape. This walk is suitable for the whole family (including dogs) and booking is essential.  To book, or for more information, contact the Ranger Service at ranger@hopetoun.co.uk or call 0131 319 3956. Tickets cost £4.25 for adults and £2.50 for children (includes grounds entrance charge). Complimentary tea and coffee at the end of walk.
***
Enjoy a traditional four course Burns Supper at Hadrian's Brasserie to celebrate the life and poetry of Robert Burns. Pipe Major Iain Grant will make an address to the haggis and guests can enjoy a Scottish whisky tasting session from Glenmorangie during the evening. £30 per person. To make a booking call 0131 557 5000 or email 
hadrians.balmoral@roccofortehotels.com
For more info visit the hotel's
website.
***
You could celebrate Burns Night on 25 January 2012 at the Whiski Rooms with a Burns Supper accompanied by music from Muckle Flugga. Two sittings with a set menu including haggis of course!
***
You could go to a meeting about Community Councils on 26 January 2012…and perhaps even participate in the discussion…
Community councils are at the heart of citizen participation processes across Scotland. They often include some of the most active members of their communities: they organise a range of grassroots activities, occupy seats in advisory committees, and are a statutory body in some consultation processes. Nonetheless, some of their critics argue that community councils are not always capable of fulfilling their potential as a mechanism for direct citizen participation at local level.
This event being held at the Conference Room at the David Hume Tower, George Square seeks to stimulate an open dialogue about the challenges currently faced by community councils, and the ways in which those challenges may be overcome. The encounter, organised by the Citizen Participation Network, seeks to provide a safe informal space for practice-based conversations that bring together a range of experiences and views.
Jenny Mackenzie (journalist and community councillor in Leith), Vincent Waters (Chair of the Association of Scottish Community Councils), and Lillian Pryde (Democratic Services Officer at East Lothian Council) will get the conversation started by briefly sharing their perspectives.
There will be coffee, tea and muffins. Everyone welcome.
***
The Scottish Chamber Orchestra are appearing  at the Usher Hall on 26 January 2012 when the great French pianist Pierre-Laurent Aimard performs Brahms' mighty Second Piano Concerto, which the composer teasingly described as "quite a little piano concerto".  It follows a performance of Ligeti's Chamber Concerto for 13 instruments, each movement of which has a contrasting sound world and explores a range of different compositional techniques.  Its finale is a technical tour-de-force for the players, so much so that it was not attempted at the work's UK premiere.
***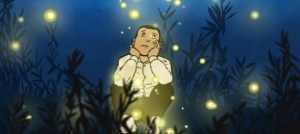 The Filmhouse are offering you 25% off your next visit when you go to see a film this January. The discount applies to up to four tickets bought at the same time! The Filmhouse is showing all manner of goodies as always, including The Girl with the Dragon Tattoo, Hugo, Shame and Tatsumi….which is a series of five animated stories for adults.