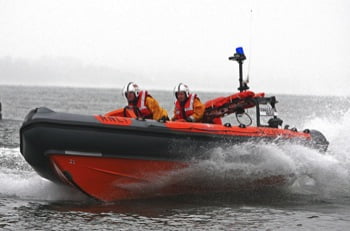 At 2.40pm the RNLI Queensferry Lifeboat was launched after a lady passer-by reported to the Coastguard a windsurfer was in difficulties off Granton.
In force 5 winds and heavy seas the windsurfer, Andy Brimloew from Edinburgh, had left Silverknowes and was headed for Newhaven.
The RNLI Queensferry Lifeboat arrived on scene to find the windsurfer paddling his board and saw him safely into Newhaven.