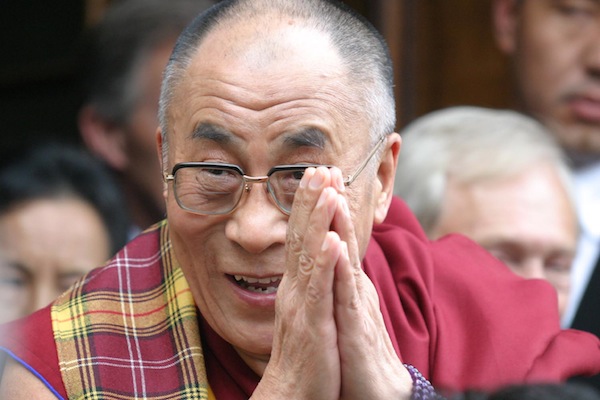 Four out of every five tickets sold at the Edinburgh Usher Hall for the Dalai Lama public talk were online which was an all time record for the Usher Hall. It wasn't just people from Edinburgh buying the tickets. Online purchases were made from as far as Shetland in the north to London in the south. There were many purchases from Inverness and the Highlands and organizers presume this was from people who had failed to secure tickets to His Holiness's talk in the Eden Court Theatre in Inverness, which sold out within just 24 hours of the trip and the talks being announced.
A combination of the huge popularity of His Holiness the Dalai Lama and the ease and speed of online booking meant that the Capital's Usher Hall, the venue for the first of three talks by The Dalai Lama during his trip to Scotland in June, sold out in 48 hours of the visit being announced.
Victor Spence, co-ordinator of His Holiness the Dalai Lama's historic visit to Scotland said:
"That a talk by his Holiness should sell-out is not in itself surprising, but the speed at which both of these events did so shows just how much demand there is to hear this 'simple Buddhist monk.' And for people to have booked tickets from as far a field as Kingston upon Thames in Surrey, Lincoln, London, Oldham, York, Mull and Shetland, really does tell us something about how motivated many people are to get to these lectures.
"I expect we will have a repeat performance when tickets for the Dundee Caird Hall talk by The Dalai Lama go on sale on February 1."
Photo of His Holiness the Dalai Lama is by Adam Elder.