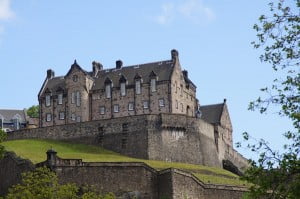 City businesses can now get up to £2000 when they take on any young apprentice.
Edinburgh employers such as the Early Days Nursery, Pentland Land Rover and hairdressers Vincent Bell have already got involved. An apprentice can offer new ideas, commitment and a chance for businesses to grow a skilled workforce as well as showing support for the young people in their community.
The Employer Recruitment Incentive (ERI) is delivered by Skills Development Scotland – Scotland's skills body – and supported by the Scottish Government. Eligibility for ERI has been broadened, it provides businesses with a cash injection when they employ any 16-19 year old as an apprentice or offer an apprenticeship to anyone 20 years or over who has been unemployed for a short period.
Employers can find out more by calling SDS's helpline on 0800 783 6000 or visiting www.sds.co.uk/eri
Damien Yeates, Chief Executive of Skills Development Scotland said: "It's a tough time for employers everywhere but this announcement will allow them to recruit any 16-19 year old coming out of Scottish schools and colleges and to offset the cost of their wages during the early stages of their Modern Apprenticeship employment. As well as the recruitment incentive, the cost of an apprentice's training is subsidised, making it a really smart way to grow a skilled workforce.
He added: "Scotland's young people make a valuable contribution to businesses and to the wider economy. We hope this will encourage more employers to offer our young people that opportunity."
Minister for Youth Employment, Angela Constance said: "I want to see as many of our young people as possible develop the skills, knowledge and confidence they need to be a success in our job market and contribute towards our economy.
"This offer will help convince more companies to give a young person the chance to make their first steps onto the career ladder in 2012. It will also ensure many young people can look forward to a brighter future this year."