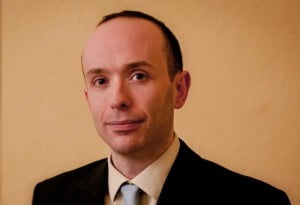 SNP MSP Marco Biagi has echoed the appeal of The Scottish Government for the Green Investment Bank to be located in Edinburgh following the release of £100m for the project.
The Edinburgh Central MSP says his constituency is recognised around the world as a centre of excellence in financial services.
Mr Biagi said:
"Edinburgh has a long-established global reputation for financial services excellence and I urge the UK Government to take that opportunity to locate GIB in the city.
"The quality and skill of the local workforce should be capitalised on – and what better way to do that than allowing them to help make the GIB a success.
"Only last month Edinburgh hosted the Scottish Low Carbon Investment Conference, where former US vice-president Al Gore strongly praised Scotland for its lead on renewable energy.
"When you combine the city's financial expertise with its work in the low carbon sector you establish the perfect centre for green finance.
"The Fossil Fuel Levy announcement was long overdue, so I urge the UK Government not to take the same amount of time deciding the outcome of the GIB.
"It is time for the UK Government to recognise Holyrood has ticked all the essential boxes to allow it to be located in Edinburgh.
"Scotland is leading the renewables revolution so establishing the centre for green finance in its capital city has enormous potential that cannot be ignored."