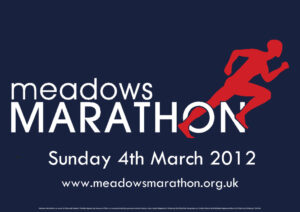 Registration for one of Scotland's biggest running and fundraising events is now open. The Meadows Marathon 2012 sees the return of the 5.6km fun run and half marathon to the Meadows on Sunday 4th March 2012 and also introduces a full marathon for the first time.
The event welcomes all abilities and ages, providing under 16s are accompanied by an adult. The full marathon is £25 to enter and the half marathon and fun run are £15. Many who are running in the Edinburgh or London Marathons use it for practice.
The organisers, all of whom are student volunteers, hope to more than double the amount of runners taking part in the event this year, to around 2000 runners. It is not just about how many runners can be squeezed into the event though.
Raising money for charity is optional, but is strongly encouraged because, as a fundraising event, it is hoped as many people as possible can be helped by the monies raised. Runners can make an optional donation to charity if they're not fundraising.
Fancy dress is more than welcome. In the past there has been three-legged runners, blindfolded runners, people lugging water barrels – the list goes on. All crazy ideas are considered but must be cleared by the organisers before the day.
Last year over 800 runners raised nearly £40,000 for a number of Edinburgh based charities as well as those further afield.  It is relatively cheap to enter the marathon, but runners are prompted to set up a Virgin Money Just Giving page to raise funds for a charity of their choice. There are lots of suggestions on the Meadows Marathon website too.
After listening to feedback from the previous Meadows Marathon, this year's event will have better entertainment, including a concert in Bristo Square and a new streamlined registration system is in place, making sign-up quicker and easier. Early sign-up for event is recommended.
The Meadows Marathon 2012 team are using Facebook and Twitter to spread the word about the 2012 event.
Started in 2007 by two students at the University of Edinburgh, the event raised £8000 from 250 runners in its inaugural year. Since then it raised £38k in 2008, £14k in 2009 (at a month's notice), £25k in 2010 and £35k in 2011.