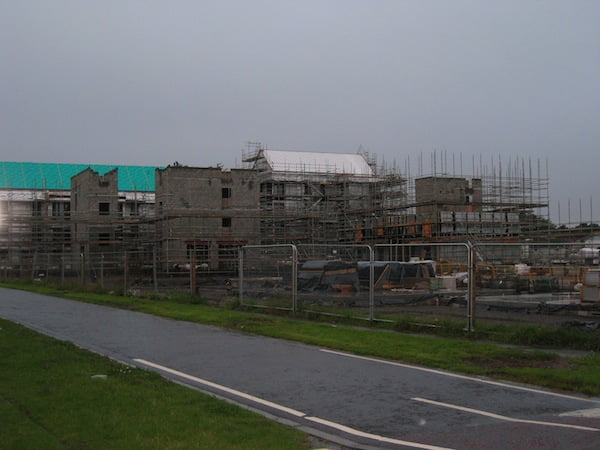 The council project which will see the first new council homes built in Edinburgh for more than a generation has been short listed for another major housing award.
The 21st Century Homes for Edinburgh programme is one of the six finalists in the 'Excellence in Housing Finance and Development Category' of the 2011 UK Housing Awards.
There were more than 250 entries for the awards with the winners being announced in November. The nomination follows the Gracemount phase of the programme winning the Community Partnership of the Year award in the prestigious Scottish Homes Award 2011 earlier in the summer.
21st Century Homes for Edinburgh is the Council's exciting programme to build up to 1,300 mixed tenure homes for sale and for rent across the Capital. This will see up to £150 million of Council-led investment in the regeneration of the Gracemount, North Sighthill and Pennywell & Muirhouse areas of the city.
Councillor Paul Edie, Housing Leader for the City of Edinburgh Council, said: "It's great news that our exciting 21st Century Homes programme has been recognised yet again by the housing industry as being among the best in the United Kingdom.
"This nomination is testament to the hard work by our Housing and Regeneration Teams to come up with forward-thinking plans that will see the first new Council homes for a generation built in Edinburgh.
"This project is a vital element of our ongoing long term regeneration plans for the Capital which will support the economy by providing new jobs in both the construction industry and other sectors. It demonstrates our commitment to tackling the affordable housing shortage in Edinburgh. "