2nd May 2011
FOR CRYING OUT LOUD
Screenings for carers and their babies.
Pina (2D) Mon 2 May at 11.00am at The Filmhouse
Baby changing, bottle warming and buggy parking facilities are available.Tickets cost £3.50/£2.50 concessions per adult. Screenings limited to babies under 12 months accompanied by no more than two adults. For Crying Out Loud is sponsored by Bepanthen.
3rd May 2011
Spring discount night on Tuesday 3rd May @ TISO Edinburgh Outdoor Experience at Commercial St but only for Girl Guides…
4th May 2011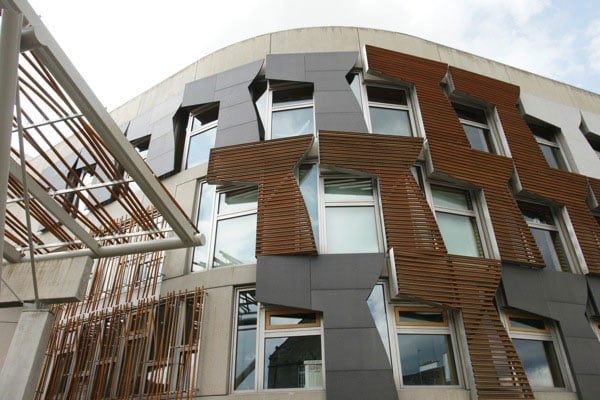 UnHolyrood is presenting an evening of Scottish political cabaret at Edinburgh's Voodoo Rooms.
The event which will take place on the 4 May 2011 at 8pm is set to be a night of comedy and poetry based on Scottish politics.
Performers will include stand-up comedian Vladimir McTavish, poet Tom Lenord, fringe comedian Jeff O'Boyle and many more.
Alongside a range of stand ups and poets there will be a performance from The Sensational Alex Salmond Band. (OH we like the sound of that!!)
There will also be prize draws and complimentary drams of whisky will be available.
Tickets are available for £4 pounds for students and OAPs and £5 for everyone else. Space may be limited so tickets should be booked in advance from UnHolyrood.
5th May 2011
The Scottish Parliamentary Election 2011 takes place today. You may vote between 7 a.m and 10 pm. The Edinburgh count is taking place at Highland Hall, Ingliston and the results will be announced from there. The Edinburgh Reporter will have a small team there and hope to bring you some live news as it happens!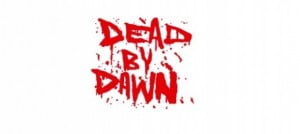 Dead by Dawn gets going tonight at The Filmhouse. Four whole days (or nights) of horror movies….. Too much for us, but this may be your cup of hemlock…. This is what the Filmhouse has to say about it:-
Four days of utter horror indulgence with the usual stunning programme of previews and glorious indie discoveries, complemented by a superb selection of classics, more short film programmes than you can shake a splintered bone at, special guests, endless give-aways, goodies, a late bar every night and much more!

An interview with the organiser Adele Hartley can be found here.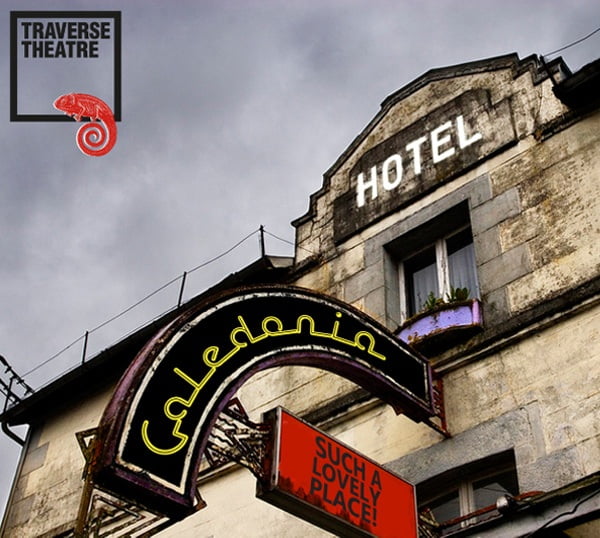 Welcome to the Hotel Caledonia
Thur 5 May at 1pm and 10pm
Only £6
Election results until very late in the Traverse Bar Café
Cast
Barrie Hunter
Andrew Scott Ramsey
Ashley Smith
Following on the success of last year's Guerilla theatre event, Gordon Brown – A Life in Theatre, we're gearing up to stage our second election special, Welcome to the Hotel Caledonia on Thursday 5 May.
Led by David Greig, some of Scotland's most exciting playwrights will write the script in the two days prior to the election.
Peter Arnott, Alan Bissett, David Greig, David Ireland, Rona Munro, Morna Pearson and Alan Wilkins will conjure up a cast of dreamers, ranters, visionaries and street preachers all trying to make sense of a country which just can't seem to make up its mind what it wants. Expect comedy, satire and probably a fair degree of bitterness and rage.
As with last year, election results will be shown throughout the day and after the performances in the Traverse Bar Café so the audience, writers and actors can find out what really happens at the end of the story…
6th May 2011
Alan Spence will be reading from 'Morning Glory' – his new collection of haiku poetry – at Newington Library today.
Dame Elizabeth Blackadder – who provided illustrations for the book – will also be available to sign copies, and Sheana Stephens – a jeweller inspired by the images and words of Morning Glory – will be in attendance also.
To reserve a seat at the reading or book signing contact : newington.library@edinburgh.gov.uk .
Friday mornings at South Bridge Resource Centre 10-12.

Do you want to learn to fix and mend things, rather than throwing them away? From 1st April at South Bridge Resource Centre (behind Blackwells on Infirmary Street) every week apart from public holidays until the end of June you can drop in for coffee and quilt-making and computer repair. If you have a laptop that needs an overhaul we can help you clean out all the nasty bugs and help it run more smoothly. Or simply bring along clothes that need mending and our friendly tutors will show you how to thread a sewing machine and fix them. We'll also be making a community quilt which will be a banner for the project.
The coffee and quilting sessions are part of a bigger project called  Transition Edinburgh South to create a reuse and repair centre in Edinburgh called Remade in Edinburgh.
7th May 2011
At The Scottish Storytelling Centre you could learn to write a good story. Starts at 10am and lasts for 5 hours. Cost £32.
Voicing the Story Use your voice to its full potential to bring stories to life. Through a series of breathing, speech, posture and imagination exercises, work with Janis Mackay on ways to ensure a healthy, robust, creative and flexible voice. It really is down to practice. This workshop will introduce you to exercises that can be incorporated into a daily practice rhythm. We'll address areas such as clear articulation, healthy breathing, modulation, strength, feeling and colour, and will apply the vocal work to a story – looking at pitch, pause,characterisation, modulation – to make the story your own.
8th May 2011
Magpie Market takes place today at The Hub. Loads of really nifty crafty items all gathered together in one place for you.