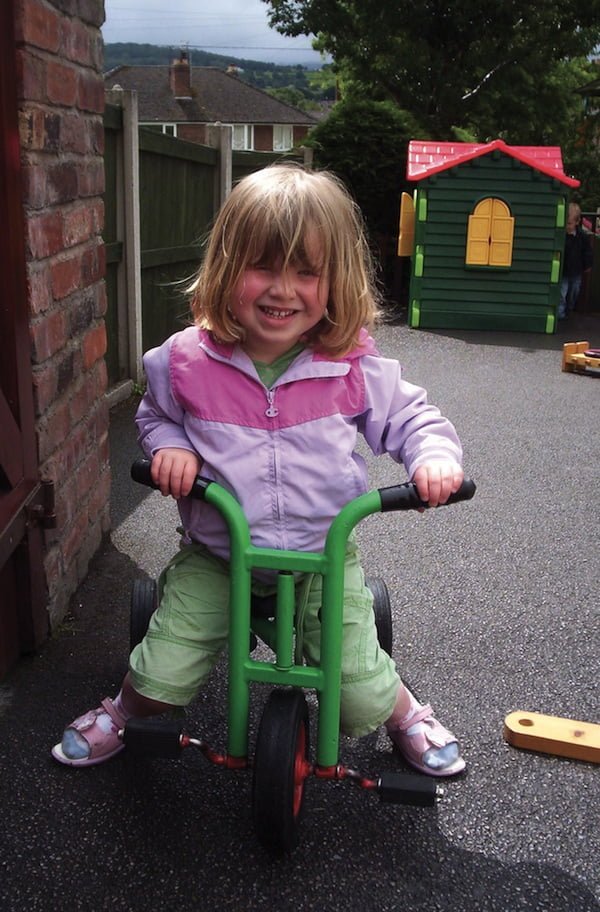 The NSPCC is calling on nurseries in Edinburgh to take part in its annual Pedal Push.  Now in its fifteenth year, Pedal Push is a fun and easy way for pre-school aged children to raise funds for the NSPCC.
Children at nurseries, creches and playgroups can take part by being sponsored to hop on their bike, trike or scooter and pedal or push their way around a fun course at their nursery, playgroup, playground or even their local park to raise funds for the NSPCC, making a real difference to children's lives in Scotland and across the UK.
Nurseries can also choose to raise funds for their own group or cause by keeping up to 25 per cent of the money raised.
Pedal Push is easy to organise and can be held anytime between now and September. Organisers will receive a free Pedal Push pack containing a handy guide, sponsor forms, stickers, posters, a group certificate and some activity sheets.
The money raised will help the NSPCC to run services for children, young people and families like ChildLine and the NSPCC Helpline. None of these services would be possible without the continued generosity of donors, fundraisers and supporters.
Susie Barron, NSPCC Scotland community fundraising manager, said: "Pedal Push is a fun and healthy way for youngsters to make a difference for other children. I hope all those children taking part have a 'wheely' good time!"
If you are interested in organising your own Pedal Push, register now online or call 0800 101 996 or email pedalpush@nspcc.org.uk for more information.