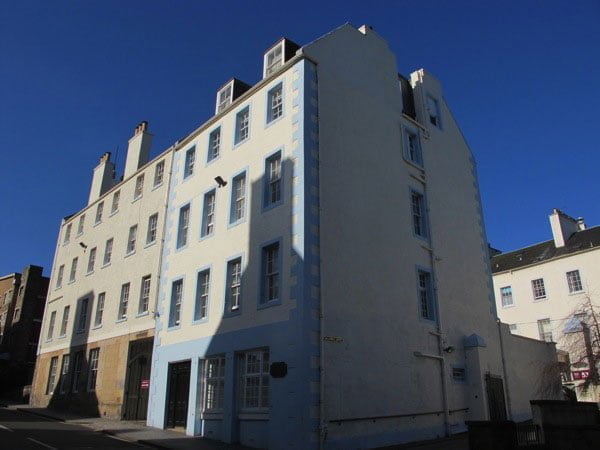 Edinburgh Musician, Withered Hand, almost did not make it to the South by South West Festival but The Scottish Government stepped in to make it all happen for him, according to The Herald.
For all you bus users you should know that George Street at its junction with Frederick Street is to be closed for resurfacing after 7pm each evening this week. Good news for the cyclists and car drivers – no more potholes for a while, but FirstBus tells us that their services will be diverted.
"Service 43 will operate via St Andrew Square, S. St David St, Princes St, and Frederick St, North Frederick St, Queen St, North Castle St to resume the normal route on George St.  The 1st bus stop at the Scott Monument & the stop on Frederick St will be serviced during these times.
From Queensferry St via Charlotte Square, South Charlotte St, Princes St & St Andrew Square to the Bus Station.Bus stops on Princes Street will be serviced."
The Scotsman tells us that the sea lions will have to go when the pandas arrive as there is not enough money for both…..
We all know that Edinburgh rocks (sorry it is a little early in the week for a pun like that…) but this year it is set to be buzzing with musical entertainment of all kinds including Boyzone at Hopetoun House, Flawless at the Festival Theatre and JLS at Ingliston on 1 July.
Inverness-based CK Events have signed a five year contract to exclusively provide music concerts for Hopetoun, a five-star visitor attraction set in 6,500 acres of rolling countryside on the outskirts of the capital.
CK Events recently brought Rod Stewart and Westlife to the Highlands, selling out shows in Inverness and Nairn, and the success of these concerts has enabled the company to plan this further expansion.
Hopetoun, home of the Hope family from 1699 to the present day, is already   one of Scotland's popular entertainment venues, but the proposed outdoor concert will be a new venture.
And one Edinburgh man, Joseph Power a teacher from Leith has told The Scotsman how he fled from danger in Japan.