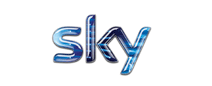 Sky, the UK's leading entertainment and communications company, has today announced the creation of 100 permanent new jobs in Livingston.
The new recruits will join the expanding Customer Business Systems team, which manages the technology systems which support Sky's customer operations, products and services.
The company is looking for people with a broad and varied skills set, ranging from juniors and graduates through to highly skilled and experienced IT professionals, to ensure Sky's customer management platform continues to operate smoothly as more customers join Sky and choose to take more product and services from the company.
Scott Mackay, Director, Customer Business Systems at Sky, explains that he is looking for real bright sparks to join his team: "Groundbreaking technology is at the very heart of our business, so we want to recruit only the very best to help us continually deliver the great service that our 10 million customers have come to expect.
"We want to tempt high calibre bright sparks who are the very best in their profession to build a long-term career with us. We are known for investing in our people and this is exactly our plan in expanding the team at Livingston."
From senior technical test analysts and Agile Java developers, through to experienced developers and technical project managers, the positions available command very competitive salaries, rewards and benefits. All Sky employees receive free Sky+HD, Broadband and Talk, as well as excellent training and personal development plans
Scott continues: "This is a really exciting opportunity for people looking for a fast-paced career in the world of advanced technology with a company that is continually innovating in the entertainment and home communications space.
"Our customer management platform is critical to our ability to provide Sky customers with only the very best service, which is why it is important that we have the right people with the right skills to look after it.
"Sky will offer full induction training and on-going support, meaning successful applicants are armed with the skills and knowledge they need to succeed at Sky."
Interested applicants can apply online.