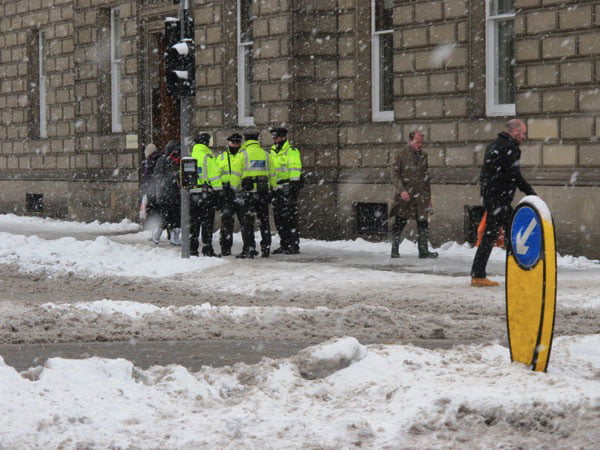 Over the next three years the Council needs to make £90 million in savings, with £45 million in savings which must be made during 2011-12.
Two sets of what are called 'officer proposals' have already been drawn up. These savings proposed in 'Package 1' totalled £16 million, mainly by reducing the number of managers and making back office savings. All but one of these proposals were approved by the Council in September and will help the Council to maximise cost savings for 2011-12.
A further £27 million in savings ('Package 2') have also now been identified by officers. A decision on these proposals will form part of the Council's budget to be considered at its February meeting.
Now, to help the Council to meet the £90 million savings required, a further set of officer proposals has been produced. These 'Package 3' proposals will have an impact on some services, but also focus on maximising income, making savings through reducing the number of manager posts and through the use of new technology. Again, a decision on these proposals will be made at February's budget meeting.
According to the City Council website the role of the City Development department is as follows:-
City Development is responsible for a range of services that help keep the city a safe, pleasant and prosperous place to live, work and study in or visit.

The department guides the physical and economic development of the city by supporting business and investment, co-ordinating major building and infrastructure projects, and balancing the challenges of allowing this historic city to grow in a manner that is sustainable in the long term.

It also acts as a guardian for the city in planning responses to emergencies that could affect it, and implementing public safety measures at the many major events that the city hosts.

The department has an annual budget of over £78m (generating an income of approximately £40m) and has around 700 staff.
Dave Anderson is Director of City Development and earns £120,513 in his role.
Councillor Phil Wheeler, Convener of the Finance and Resources Committee, said: "The announcement of the detailed settlement for individual councils in Scotland was disappointing for Edinburgh. We still have some difficult decisions to make, focusing on protecting essential frontline services."
The Package 3 proposals can be found at www.edinburgh.gov.uk/budget
We cannot realistically analyse all of the council proposals so we have decided to concentrate on some of the proposals for the City Development Department.
The summary of the cross-departmental savings proposed by officers for 2011-14 in this department is:
Repairs and maintenance and contract compliance – budget savings of £250,000

Transport policy and planning, including payment to SESTRAN – budget savings of £35,000

Parking Operations, Pay and Display – additional income generation of £400,000

Parking Operations, Residential Permits – additional income generation of £80,000
Total savings and income generation proposed of £765,000. Quite a remarkable total, one which we think is a little confusing. It is not exactly clear when you are told that there are both savings and income generation in one figure…
You will notice in particular that the income is to go up for parking by almost half a million pounds. So how will that happen? Well, dear reader, of course you will have to pay more for parking in the City Centre. So, for example, the cost of parking your car in Charlotte Square – where there are minimal parking spaces anyway – will possibly rise from £2.00 to £2.60 per hour. In Bruntsfield and Stockbridge the cost of parking might rise from £1.20 to £1.40. And it is proposed that residential parking permits will rise by around 5%.
So actually there are no savings proposed here – just an increase in the price paid by the consumer. We all knew ever since the days of transport guru, David Beggs, that the days of the car in the city centre were numbered. It seems that this is yet another nail in the coffin. However until the public transport system is both perfect and runs for 24 hours there are some people who have no alternative but to use a car to get to work for example.
But we have a thought for the City Development Department. Instead of increasing the parking charges, how about slashing the cost of running the parking operations in the city? We regularly see two or three parking attendants 'patrolling' the streets together.  (Even as our photo shows during the snowstorm that affected Edinburgh before Christmas.) Is it time to wake up and smell the coffee? Can the city afford the luxury of having such a large number of people who are charged with the job of collecting fines for the city? We propose that the city gets rid of some of these attendants – or redeploys them in some useful activity, such as sweeping our pavements to get rid of the grit which is now littering them.