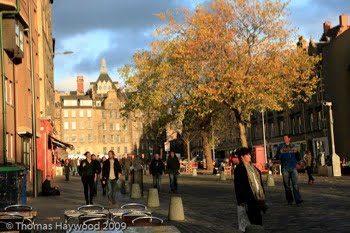 New research from Aviva reveals an uplifting insight into the UK's state of happiness, and puts Edinburgh at Number One for the happiest city. Almost two thirds (63%) of the nation feel happier than five years ago and seven out of 10 are content with their current situation.
Research from the Aviva Feel-Good Insight Study, launched today, shows that relationships, security and health hold the most sway on our sense of wellbeing – way above our feelings towards material goods. The most commonly cited "happiness factors" are:
Enough income to pay for essentials (85%)
Good health (85%)
Stable and secure family life (81%)
Getting married or meeting a soulmate (73%)
Spending an anniversary with a partner (58%).
However, despite this air of optimism, there is evidence of hidden frustrations, with a third of people (35%) feeling undervalued or unappreciated in life. Today Aviva announces the launch of its Tell Us Your Story campaign, which invites the public to recognise and reward those who have made a positive impact on their lives or in the community over the past year.
The findings also show where people live can also determine levels of contentment. Of the UK's 10 largest cities, Edinburgh inhabitants are the happiest and Londoners are the least happy.
UK's happiness map
Edinburgh
Liverpool
Bristol
Manchester
Glasgow
Leicester, Birmingham and Sheffield
Leeds
London.
Despite an emphasis on security and relationships, the research also picked up one point that we can all do to brighten one another's day. A simple heart-felt "thank you" from a friend or loved one has the "feel-good factor" for 55% of the population. This compares favourably to earning more money (42%) or possessing materialistic goods such as an impressive car (16%). The absence of a "thank you" in daily life has the opposite effect on happiness: 70% of people feel unhappy when people don't take the time to say "thank you".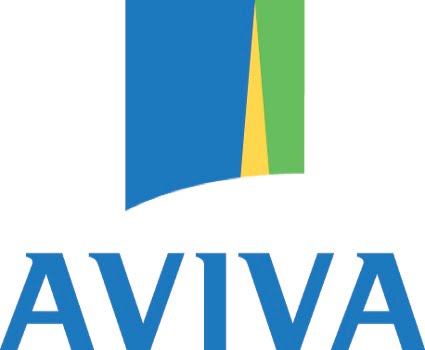 To redress this balance the Aviva Tell Us Your Story campaign invites the public to say "thank you" by recognising and rewarding local heroes online at www.avivatellusyourstory.co.uk. Weekly prizes of £1,000 will be granted as a result of public votes on the site for the local hero that most captures the nation's heart. One overall winner will be chosen by a celebrity judging panel to receive a prize worth £10,000.
Dr Pam Spurr, behaviour expert and "happiness doctor", said: "A fundamental part of being human is how our relationships govern our emotional wellbeing. Studies consistently show self-esteem from feeling secure has a huge impact on levels of happiness and it is those people who feel valued and recognised by family members and peers who feel the most fulfilled in life."
Gary Price, marketing director for Aviva, said: "It is interesting to see that, despite the recession, the last five years have allowed many to reassess what is truly important to them in life. At Aviva we understand that it's often the little acts of kindness that can mean the most to people so Tell Us Your Story is a great way to recognise and reward the people who matter to us."
Photo © Thomas Haywood