The Fancy Women Bike Ride is an annual women-only cycling event held on World Car Free Day in more than 150 cities around the world.
Women all over the world hold events when women get to cycle just to show that everyone can ride a bike – even if you are wearing something just a bit fancy.
And here in Edinburgh women put on their fancy clothes and had a cycle around The Meadows.
But there was a purpose to it all: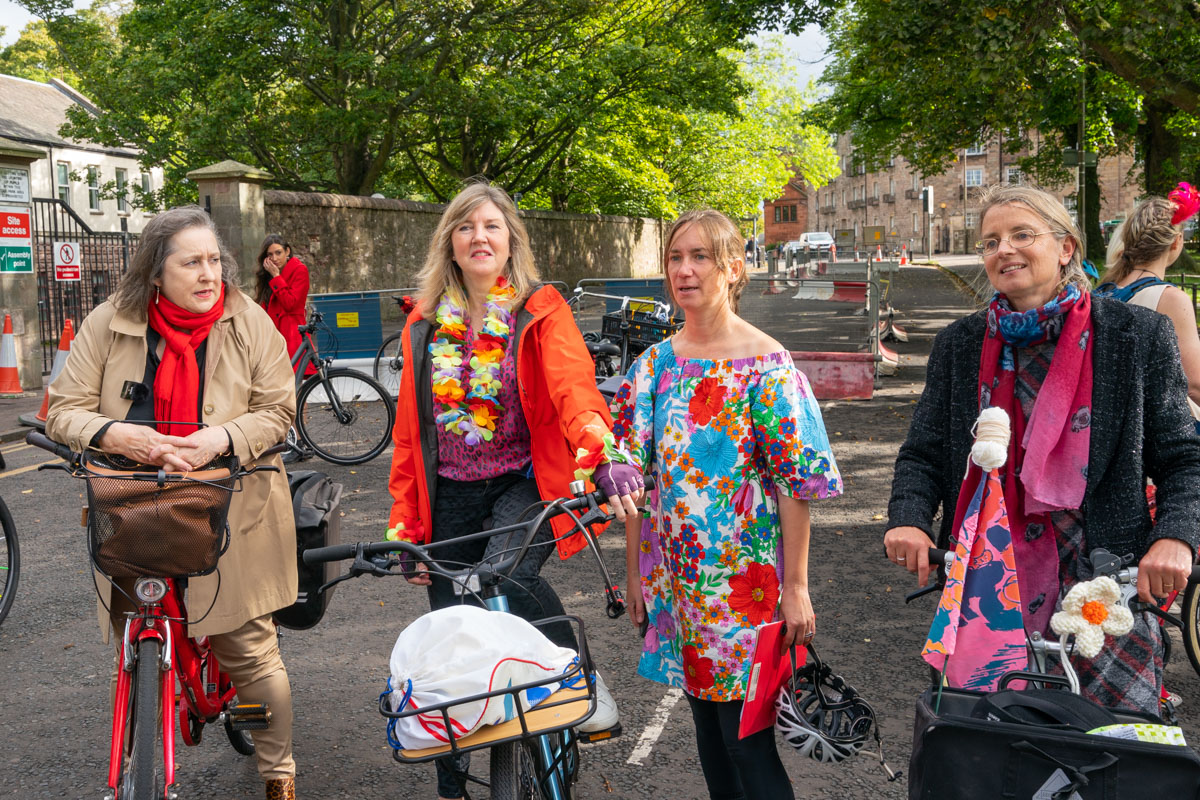 The organisers say this is a moving event not a standing event, but equally it is not a race, so everyone should cycle slowly. And the final piece of advice is that participants should wave their hands and smile to passers by.
It is an event for women to remember the liberating joy of cycling and to inspire other women to use their bicycles in the city which began in 2013 in Turkey.