Hibernian Development Squad pair Callum Yeats and Jayden Fairley have agreed season-long loan moves to Stenhousemuir.
The duo have impressed in pre-season training at Ochilview, prompting Stenny boss David Irons to recruit the left-back and midfielder for their League Two campaign.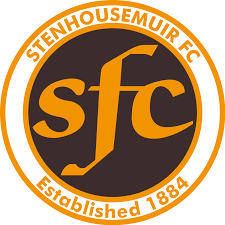 Sporting Director Graeme Mathie said: "We have been speaking to Stenhousemuir for some time and I'm delighted that both Callum and Jayden can benefit from these discussions.
"Both players have been training there for a number of weeks now and that's allowed David Irons and Kevin McGoldrick to be really clear with us where they see them in their squad.
"All parties are committed to six weekly development meetings so both clubs will have a part to play in their performance and progression going forward.
"This is a positive step for them both, having experienced senior football with Civil Service Strollers in the Lowland League last season.
"I'd like to thank David Irons, Kevin McGoldrick, David Reid, Jamie Swinney and the board at Stenhousemuir for their willingness to continue these discussions and I've no doubt both Callum and Jayden will be strong contributors to their squad this season."
Warriors' manager Davie Irons told the club website: "We are really happy to have brough both players to Stenhousemuir FC and we wish to thank Hibs for working with us to get the deals done. By allowing both the lads into training for the last month it has given us a really good opportunity to get to work with them and identify their strengths and areas to improve.
"By working closely with the 2 players we have also been able to develop a good relationship with them and give them an insight into what we are aiming to achieve at the club.
"What is really pleasing is both lads have fitted into the squad really well and our senior players have been terrific with them.
"Callum has played every game at left back and has performed well against some strong teams and Championship and League 1 players. He has strong defensive attributes and is very composed on the ball. He competes extremely well for his stature and has a terrific attitude to both training and games'.
"Jayden is a couple of years younger and at a slightly different stage in his development. He is technically very good and has a great eye for a pass. He has come off the bench in a few games and started against Berwick. He has not be fazed at all, showing confidence to get on the ball and also doing his job defensively".