The idea of celebrating Halloween may seem unlikely this year due to the Covid-19 restrictions in place but Catherine Lynch of education experts PlanBee believes that parents can keep their children spooked out and stay within the law.
The prospect of children putting their hands into several bowls of communal sweets will certainly not take place this year but Catherine has insisted that we can incorporate dressing up, community spirit, an evening walk and trick or treating while observing social distancing.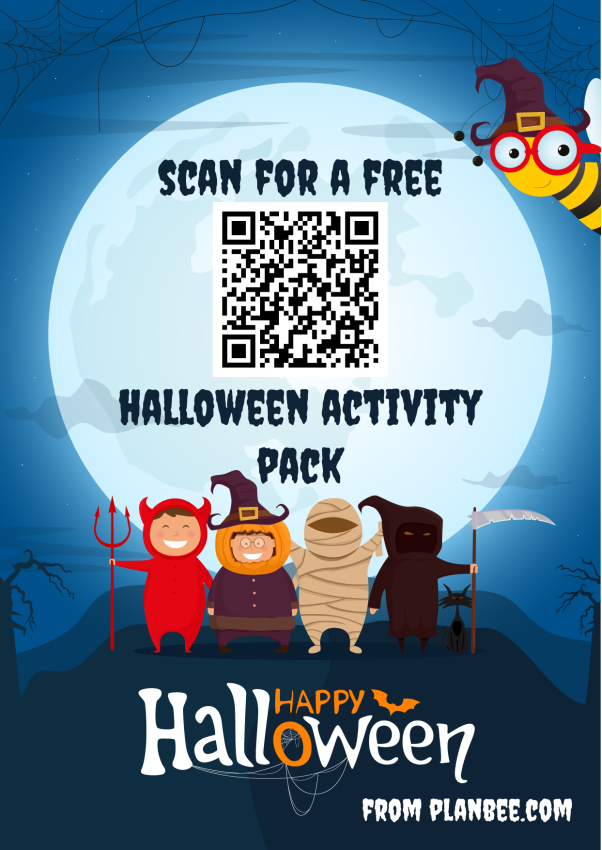 Many communities are organising a Halloween trail for their young trick-or-treaters, so instead of knocking door to door, she suggests that parents could take their children on a trail as well.
Anyone wanting to take part in a Halloween trail, or organise one themselves could put a spooky picture from PlanBee in your window.
Parents can scan the QR code in the picture to receive a free Halloween activity pack with colouring sheets, puzzles and activities.
Children taken on walks around their local area could be asked to see how many Halloween pictures they can spot.
In addition, children could be given the chance to pick a treat from their own selection each time they spot a picture on the Halloween treasure hunt.