Lidl are to stock Edinburgh Tea & Coffee products in their 103 Scottish stores.
The deal announced as part of Lidl's Scottish Larder fortnight will mean that shoppers can buy the £2.49 bags of Brazilian Santos and Columbian Excelso Huila with their weekly shop. The Edinburgh-based company now make enough roasted coffee for 18 million cups each year, and is one of the fastest growing tea and coffee producers.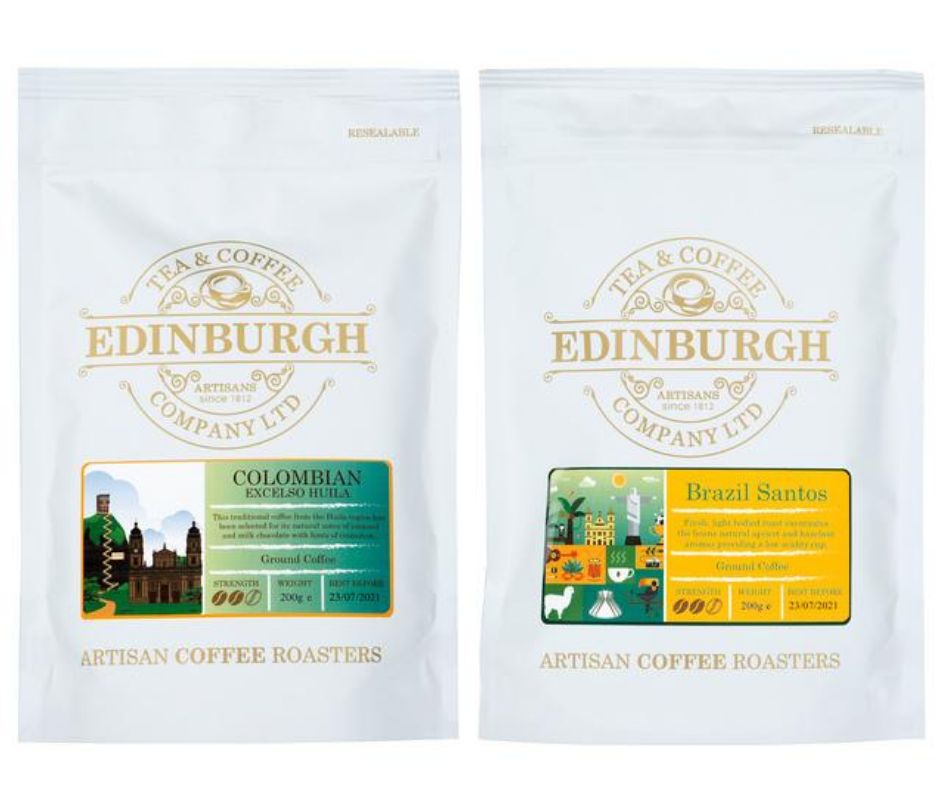 Kevin Moore, Managing Director of Edinburgh Tea and Coffee Company, said: "Being part of Lidl's Scottish Larder fortnight is an incredible opportunity for us. We're proud to sit alongside some of the country's best suppliers.
"We're committed to bringing the very best artisan ground coffee to Scotland from suppliers across the world and we think Lidl customers will love our unique roasts."
Paul McQuade, Head of Buying for Lidl in Scotland, said: "We're really excited to be working with The Edinburgh Tea & Coffee Company, a great local producer bringing the very best coffee from around the world to Scotland. 
"The unique, carefully selected ground roast coffees fit perfectly into the diverse range on offer at this year's Scottish Larder which is our largest ever promotion of Scottish produce."